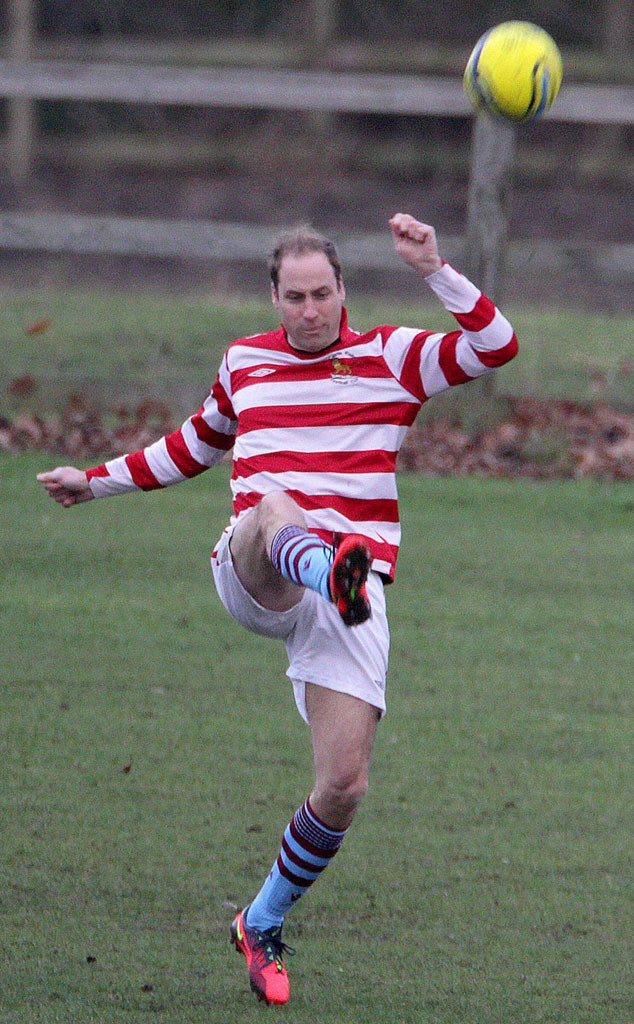 Xclusive, PacificCoastNews
Nothing like a little brotherly competition in the name of charity!
Prince William and Prince Harry went head-to-head during the charity Christmas football match at Sandringham on Tuesday, Dec. 24.
The annual event, which took place on Queen Elizabeth II's Norfolk estate, was reportedly attended by more than 100 spectators in addition to over 30 members of the royal family.
Harry, who's still sporting a bushy beard since returning from his South Pole expedition, scored the second goal for his team and even got scolded by the referee for a wild tackle on the field (this isn't American football, Harry!), according to reports.