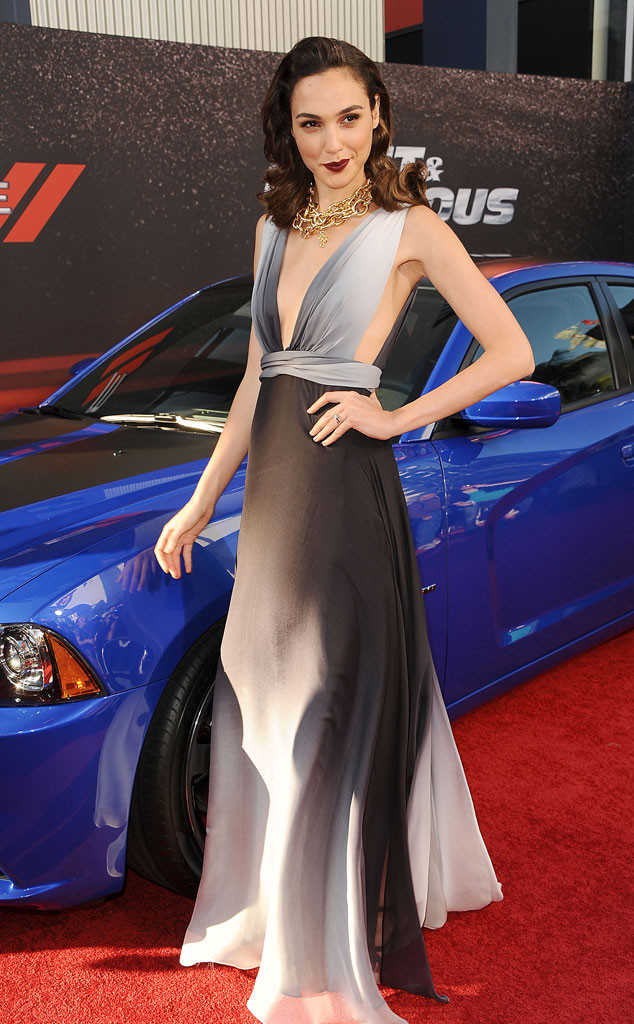 Jason LaVeris/FilmMagic
Ben Affleck won't be the only one packing on muscle for the Man of Steel sequel.
In her first interview since being cast as Wonder Woman in the now superhero-laden film, Gal Gadot said that she has just started "the physical preparations" for the role—and they sound intense!
"A very serious training regimen—Kung Fu, kickboxing, swords, Jujutsu, Brazilian...1,000-and-1 things. I'll gain body mass," the Israeli actress told the Hebrew-language entertainment show Good Evening With Gai Pines, per a translation posted on Batman News.
Gadot, who's best known for playing Gisele in the Fast & Furious movies, doesn't seem to be slouch in the toughness department, but apparently fans were wondering whether she might be too slight to step into Wonder Woman's red boots, which have failed to find a foothold since Lynda Carter played the DC Comics hero in the 1970s.