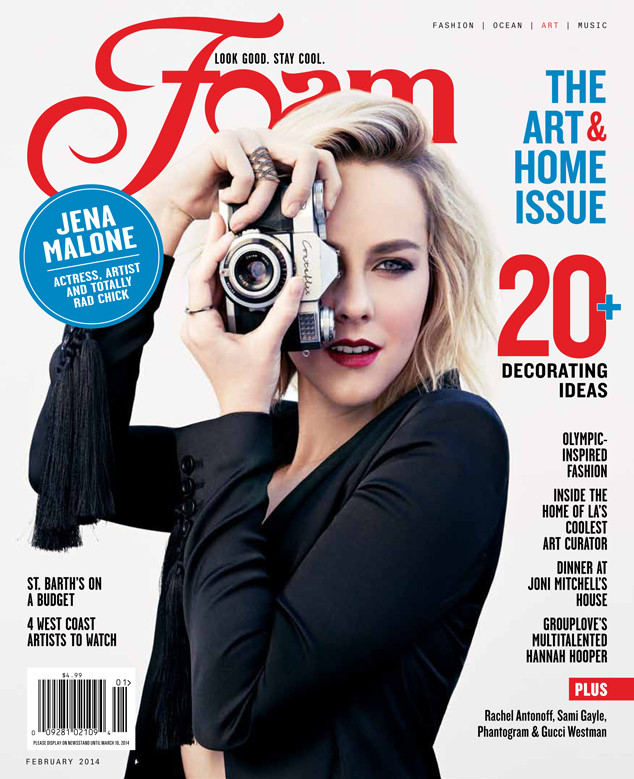 FOAM Magazine
Jena Malone dropped F-bombs and stripped naked while playing Johanna Mason in The Hunger Games: Catching Fire, but off screen she has a hobby that taps into her quieter side: photography.
"Basically, it's just about control," she says in the February issue of Foam magazine. "When I'm acting, I'm just one of the variables, but [with photography] I get to figure out everything: the props, the setting, the tone, the texture."
Having artistic outlets is important to the star who also shared: "I can't really control my creative impulses; I just have to follow and respect them."