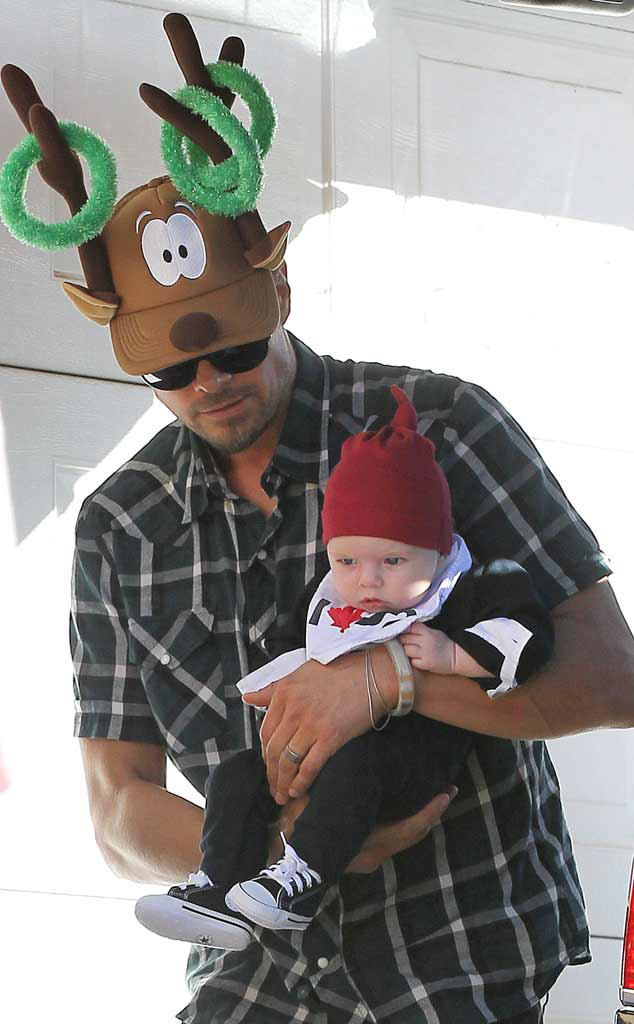 Pablo/FAMEFLYNET PICTURES
Baby Axl Jack may not have been wearing antlers like his proud papa Josh Duhamel, but the adorable 4-month-old appears alert and ready to celebrate Christmas!
The adorable duo, along with Fergie, was spotted making their way to her parent's house on Wednesday, Dec. 25 in Los Angeles.
The Safe Haven star carried his baby boy and looked festive for the occasion in an amusing reindeer cap. The tiny tot was dressed formally for the day, sporting a black ensemble that somewhat resembled a suit, a red beanie, a white bib and mini converse sneakers.