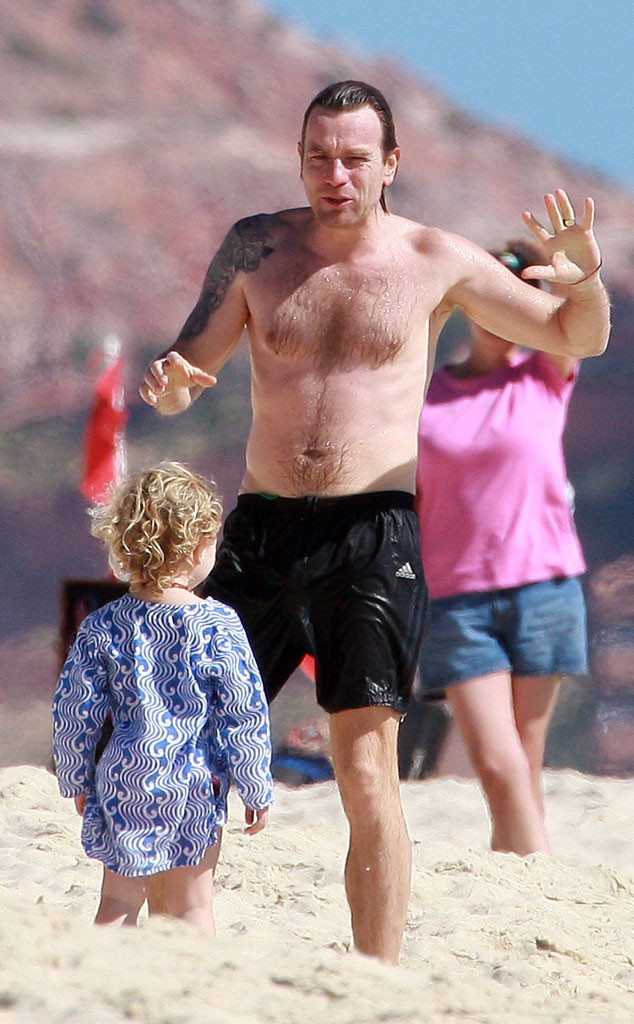 AKM-GSI
Ewan McGregor has obviously picked himself up and dusted himself off.
The Scottish actor looked none the worse for wear while enjoying beach time with his family in Cabo San Lucas, less than a week after being in a motorcycle accident.
"Check your mirrors for Bikers before you change lanes people," McGregor tweeted Dec. 17. "It's annoying when picking yourself off the Tarmac to hear 'didn't see you.'"
"Very kind," he added in response to the ensuing well-wishes. "I'm [sic] wasn't knocked down but bumped into. Just keep your eyes in your mirrors. Bikers are vulnerable. And very cool."