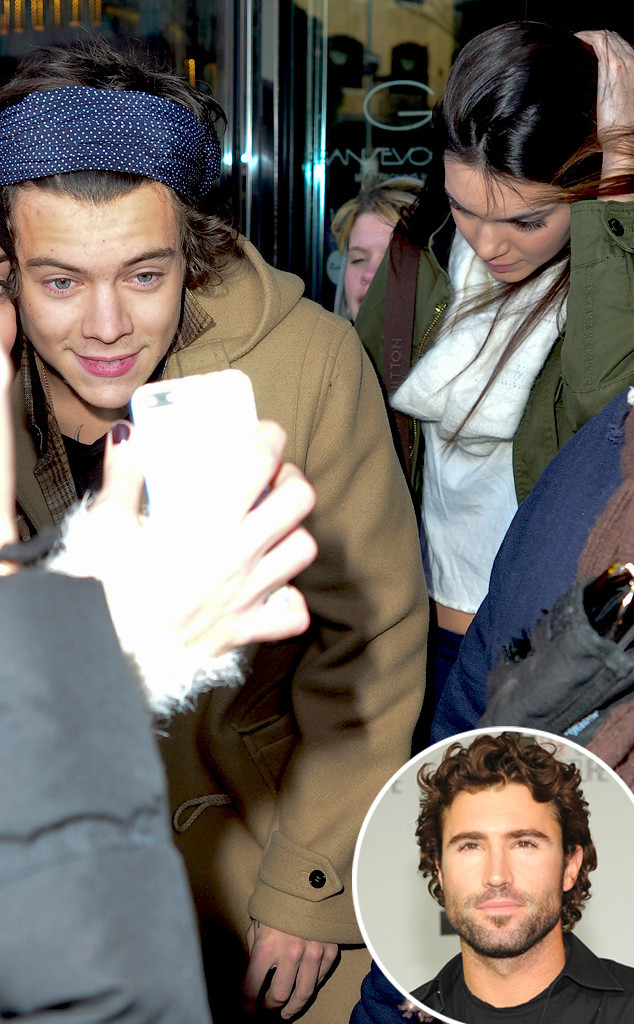 North Woods / Splash News; Brad Barket/E! Entertainment
Watch out Harry Styles! It appears Kendall Jenner is quite the heartbreaker.
That is, according to her half-brother Brody Jenner.
When asked about the 18-year-old model's relationship with the One Direction singer (and his reputation as a heartbreaker), Brody told New York Daily News. "I hate to tell you this, but Kendall will be doing the heartbreaking."
"I'm sure she's having a fun time with him," he added. "She has a very level head, great head on her shoulders. But they are both so young."