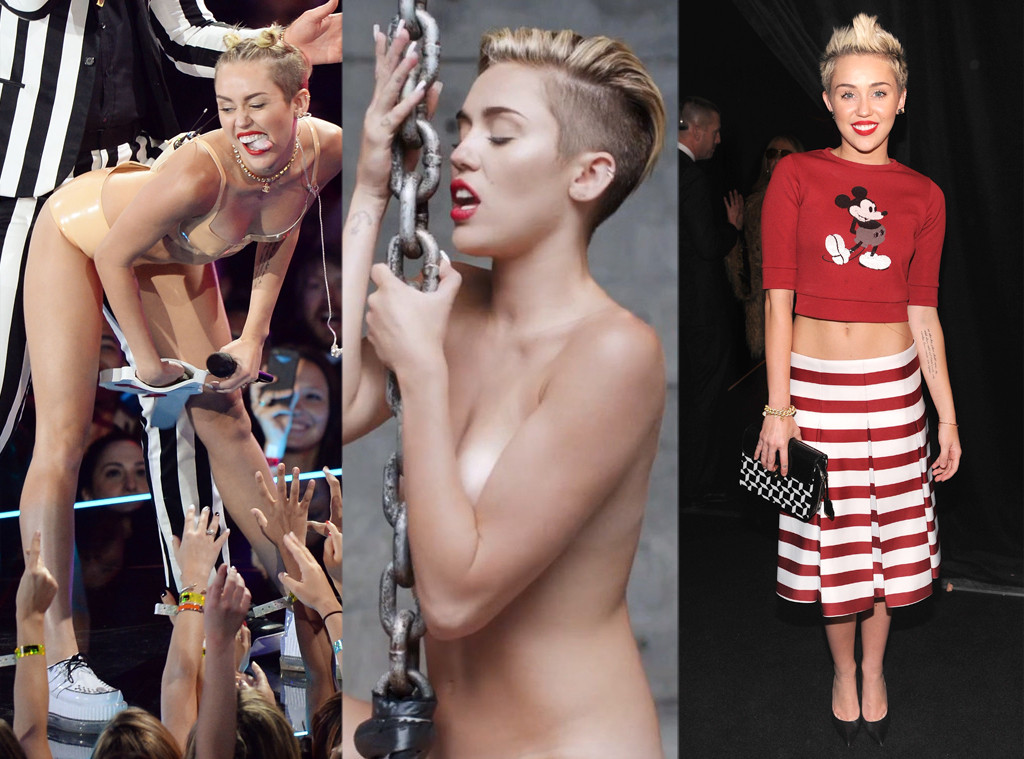 Andrew H. Walker/Jason Merritt/Getty Images/Vimeo
You might have read about Miley Cyrus in the news this year. Maybe. Possibly.
All jokes aside, 2013 was obviously all about Miley Cyrus. From a big breakup to a VMA performance that nobody could stop talking about for weeks and weeks and weeks to a new musical direction that put her Hannah Montana days firmly in the past, Miley was everywhere. 
Whether you were obsessed with following her every move or loved hating on her, there is no denying that you probably could not wait to see what outrageous thing Miley would do next. And the best part about Miley was that she never got predictable.
But beyond her ballsy fashion choices and controversial performances and statements, you have to remember that Miley successfully reinvented herself with a successful new album and a whole new look. So kudos to her for dominating a very busy 2013!
Look back on Miley's unforgettable year with our Miley Cyrus' Biggest Moments gallery!