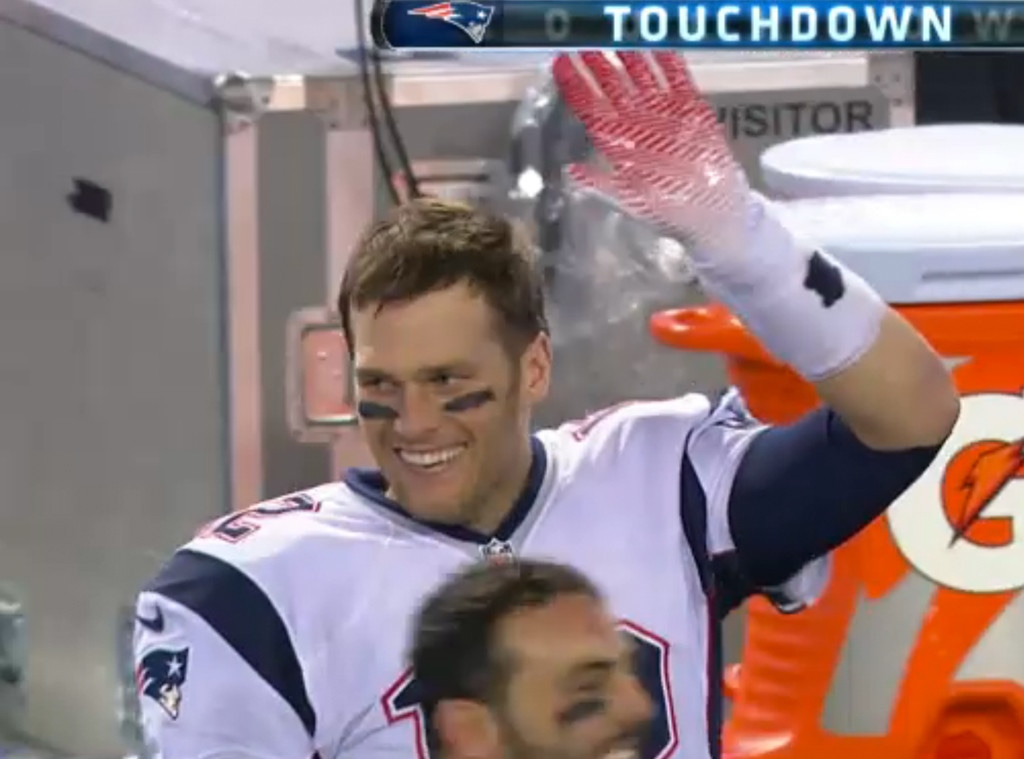 nfl.com
Tom Brady is a record-setting quarterback. He's married to one of the hottest supermodels in the world. He wears Uggs like a boss (or like a tool, depending on who you ask). And of course, his looks really "hit on all sixes," according to our grandma. (OK, Grams. Time to take your meds.)
Basically, Tom Brady is winning at life. But last night after a big play in the Patriots-Ravens game, ole Tommy just wanted to celebrate with a high five with his teammates. Or a single teammate. Or a coach. Or an assistant coach. Or a waterboy. Or a random security guard on the sideline. Seriously, anyone will do! But nope, Tom Brady's high five went unreturned and he was left hanging for literally hours. At least, that's what it felt like when you watch the playback.
Check it out below to watch a handsome quarterback who makes more money than you could ever dream of look like quite the idiot for a couple seconds. Makes you feel a little better, huh?
Of course, this was not the first time Brady was left hanging:
Julian Edelman does not have time for you, Tom Brady.
Some people think that Tom Brady is messing with us and the cameras ever since the above hanging high five happened. And now he and the Patriots are running a season-long joke where no one acknowledges Tom Brady. At least, that's the statement we got from Tom Brady so...nah, we're just kidding. It's quite possible he's in on the joke, but for those who don't like Tom and/or the Patriots, you can go ahead and think that the team just doesn't want to touch their quarterback.  
Also Peyton Manning broke Brady's single-season passing touchdowns record, so someone just give the Patriots QB a damn high five. Oh, you say he's putting on his Super Bowl rings and going home to his huge mansion (that has a moat!) and making love to Gisele Bündchen? Never mind, he'll probably be fine.