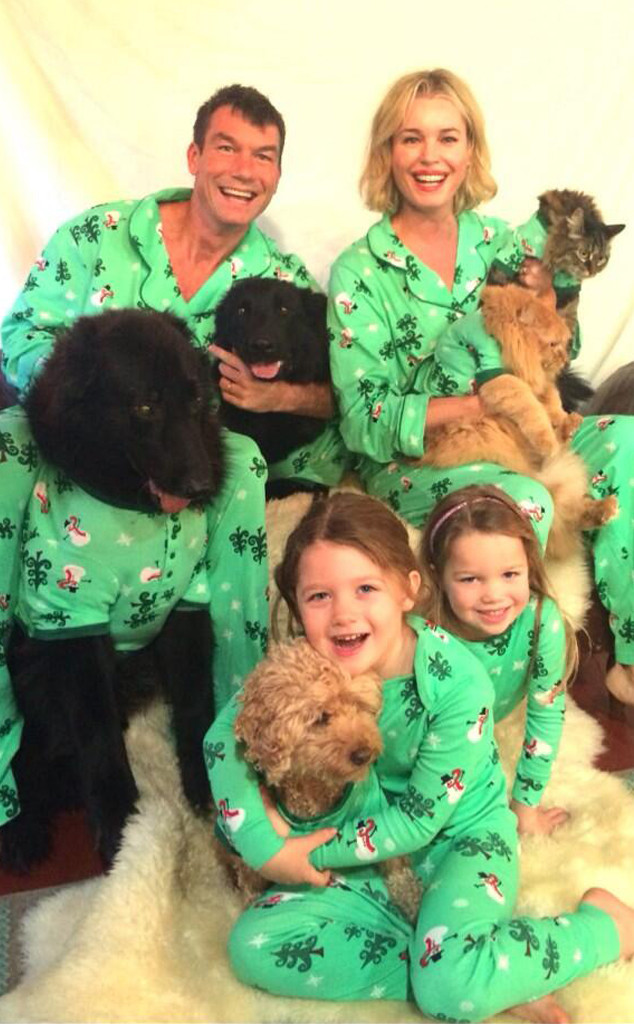 Twitter
Christmas cards don't get much cuter than this.
Rebecca Romijn took to Twitter to share an adorable photo of herself happily posing with husband Jerry O'Connell, the couple's twin daughters, Dolly and Charlie, and the family's five pets.
"Happy Holidays from all nine of us!!" tweeted Romijn.
In the shot, humans and furry friends alike can be seen all wearing matching bright green holiday pajamas.
Romijn also posted a few candid behind-the-scenes pics humorously showing the family trying to get into position.