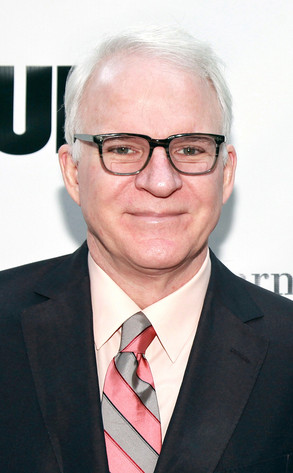 Charles Eshelman/FilmMagic
For many, Steve Martin's recent attempt at humor was no laughing matter.
While chatting with his fans on Twitter on Friday, Dec. 20, the funnyman was asked by a follower, "Is this how you spell lasonia?"
Martin replied by writing, "It depends. Are you in an African-American neighborhood or at an Italian restaurant?"
Immediately, though, the 68-year-old comedian realized that his answer might be offensive and quickly deleted the exchange, but not before several folks called him out on it.