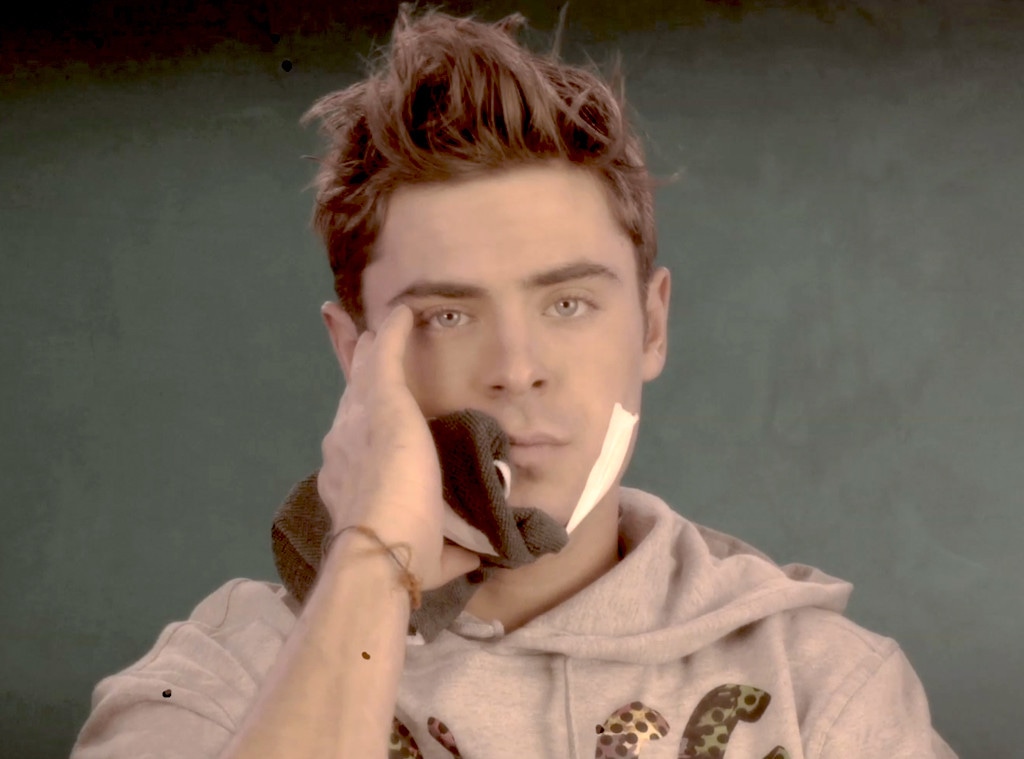 Awkward
It's good to know Zac Efron can laugh at himself.
In a new video exclusively released to E! News, Efron lets his That Awkward Moment costars Miles Teller and Michael B. Jordan poke fun at the accident that left him with a broken jaw.
As we were the first to report, Efron had his mouth wired shut last month after he smashed his jaw into the ground after slipping in a puddle outside his L.A. home.
Headlinephoto / Splash News
In the video, Efron sits with his mouth wired shut as Teller and Jordan claim that the horrific injury occurred while Efron was at home with a girl, "giving her the worst sexual experience of her life."
"The absolute worst, but she was getting into it," Jordan says.
But when said girl realized Efron had, um, finished up "so early," she grabbed a "heavy book [and] slammed it right into your beautiful face," Jordan says.
"That's how it happened," he adds.
"Case closed," Teller says before high-fiving with Jordan.
Joking aside, it appears that Efron has healed quite nicely. About a month after the accident, he was spotted smiling at a football game. On Friday night, he was doing the same at the Staples Center in Los Angeles while watching the Lakers beat the Minnesota Timberwolves.
That Awkward Moment, a raunchy comedy about three young men who vow to stay single as long as possible after one splits from his wife, hits theaters on Jan. 31.