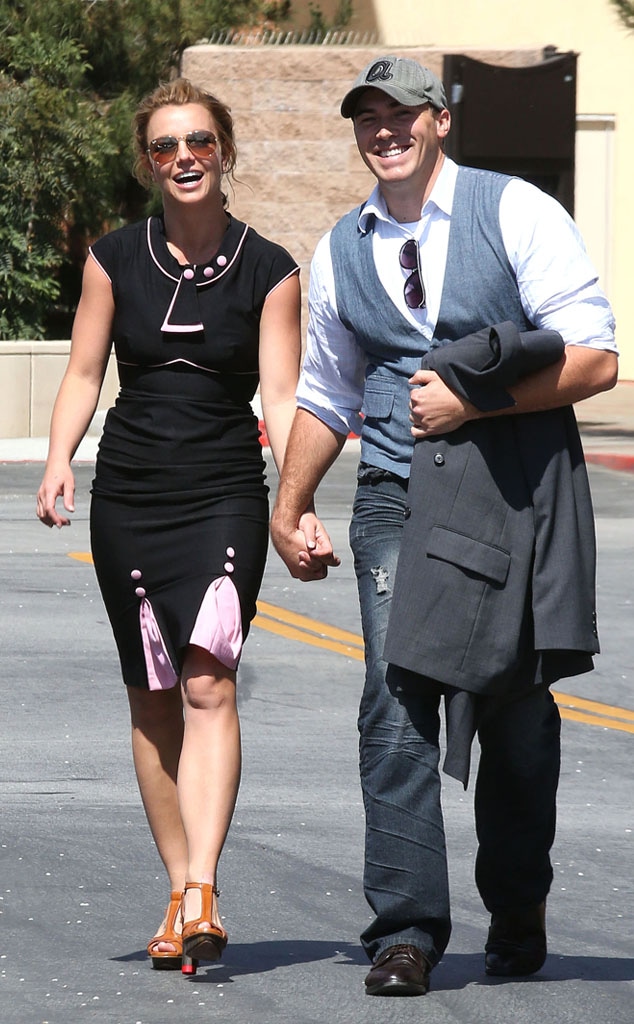 AKM-GSI
It's nice to know that Britney Spears isn't asking for much for Christmas.
"What do I want Santa to bring me?—I have everything," the pop princess exclusively told me while promoting tonight's premiere of her new E! special, I Am Britney Jean. "I'm so happy. I don't need anything. I just want good health, happiness and love."
Her kids, Sean Preston, 8, and Jayden, 7, are a different story. "They want everything under the sun—iPad Minis, new phones," Spears said. "They act like they're 27 years old. You're eight and seven years old, you can't have an iPad Mini and a phone! They're into gadgets right now. They're into games, computers and all electronic things."
Finding something for boyfriend David Lucado won't be so tough. "David is really easy going," Spears said. "If I just got him a card, he'd be really happy, something simple like that."
So how does Ms. Spears find time to go shopping for Christmas? She is rather busy these days getting ready to open her Las Vegas residency at Planet Hollywood Resort & Casino on Dec. 27. (Just yesterday, she released the setlist for the show.)
"You always make time to go shopping," she said. "Always."
As for her holidays plans, Spears said, "For Christmas, we'll just have a big family dinner. For New Year's Eve, we'll probably to a party at [Las Vegas restuarant] Koi."
Don't expect Spears to be cooking on the big nights.
"I'm a horrible cook," she admitted. "I'm not very good. When I try, I could be good, but with the kids, you cook something, you take time out to really make something and then they don't eat it. You're just like, 'What the heck? What's going on? I spent two hours cooking and you're not even eating it?'"
She's learned to stick to the basics. "They love chicken fingers," Spears said. "Unfortunately, they love anything fried."
Yum.
E! News' exclusive two-hour movie event, I Am Britney Jean, premieres tonight, Dec. 22, on E! at 9 p.m.
Watch:
Britney Spears' Fashion Flashback