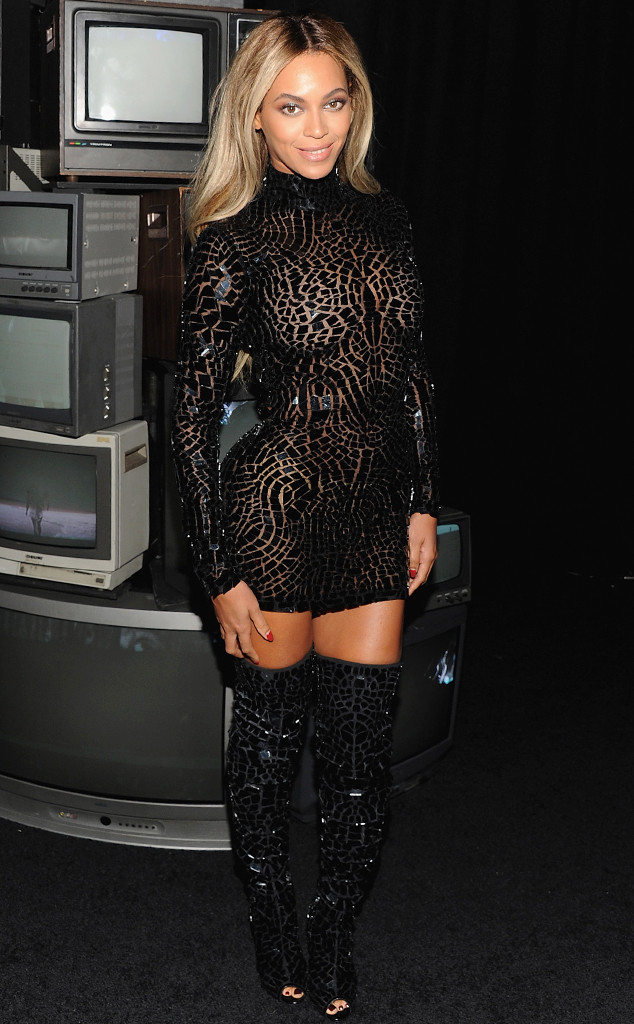 Jamie McCarthy/Getty Images
Beyoncé is opening up about some of the intimate details behind her new self-titled album.
At a release party and directors' screening for the album at the School of Visual Arts Theater Saturday in New York City, the superstar singer arrived looking stunning in a body-hugging black mini dress and matching over-the-knee black peep toe boots.
The various directors from the 17 music videos on the visual album were in attendance, as were fans who won a radio contest to be there.
After guests at the event viewed all of the videos, the "Grown Woman" singer headed to the stage to answer questions via Instagram, and revealed some special details about how the album came together.