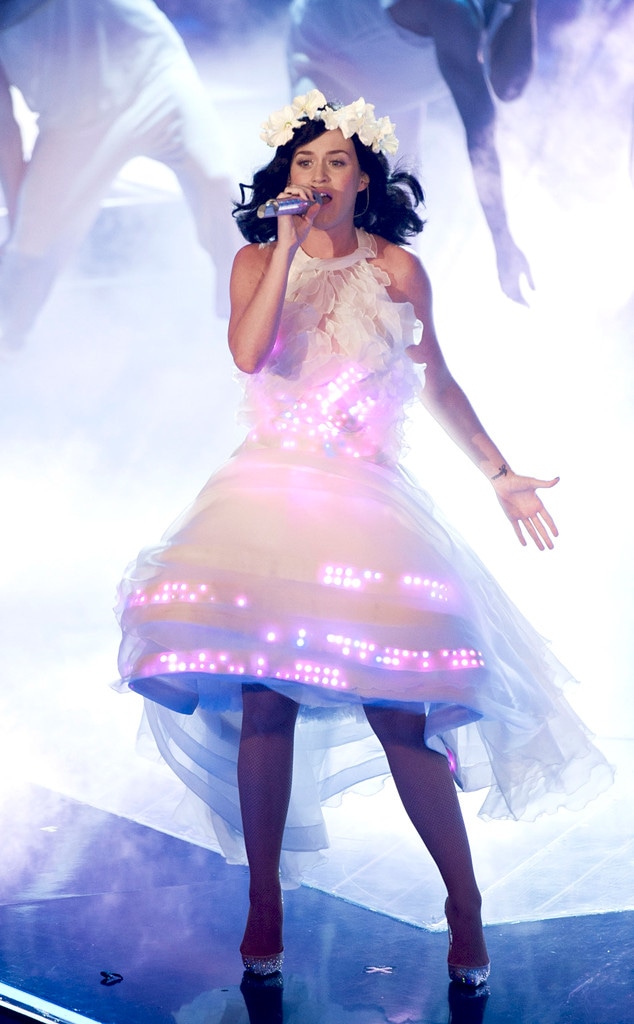 Timur Emek/Getty Images
Dear Katy Perry, a song with your bestie Rihanna would be absolutely fantastic.
Of course, we don't have to tell the pop star that because she already knows fans are eagerly waiting for their creative minds to get together on a track. Perry is guest hosting the American Top 40 this weekend with Ryan Seacrest, and answered some caller questions—one of which included whether or not the two singers have anything in motion.
"We've actually been talking about it for years, so we can't let anyone down," she said. "We have to do the best song ever. Beyond that, I think we'll definitely get around to it and when it happens, you are going to know."
So does that mean it's on her New Year's list of things to do? Well, not exactly. Perry explained she actually doesn't believe in New Year's Resolutions.
"If I need to change something, I feel like I just change it," Katy said. "Like, I just make the change that day. It doesn't have to be the pressure of January 1 because it feels like you're setting yourself up. But you know, you do you and I'll do me!"
Another fan caller asked whether or not Perry heard Selena Gomez's cover of "Roar." The Prism singer admitted she hadn't, but added, "I had heard she covered it and I was very flattered. I like her a lot. We send each other nice text messages very once in a while and I think she's a very sweetheart of a girl and I like that she's doing it!"
So, maybe some songs with Rihanna and Selena?! Just a thought.