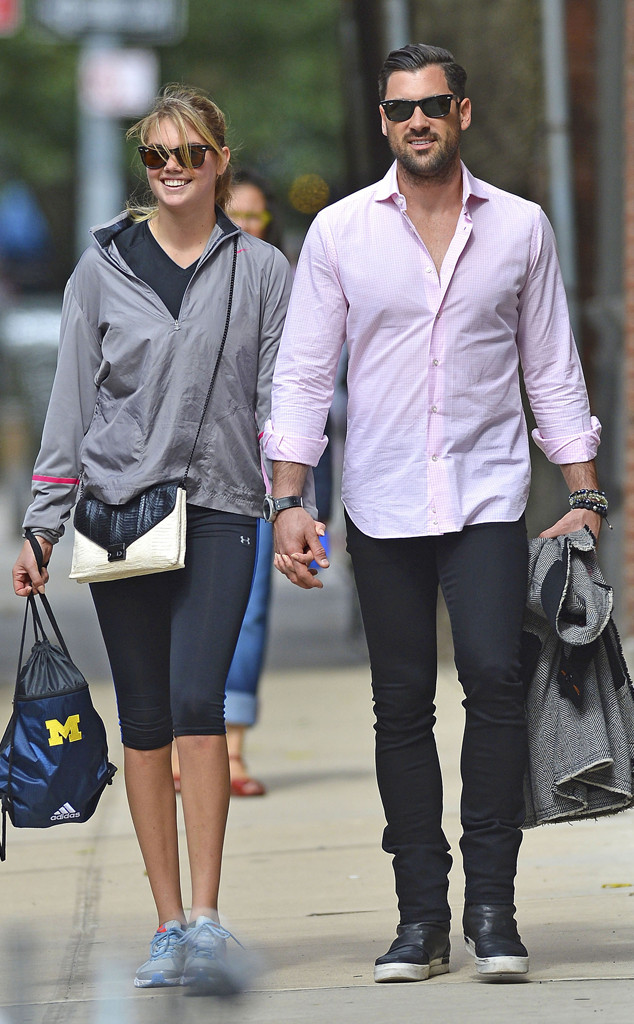 PacificCoastNews.com
Maksim Chmerkovskiy and Kate Upton have indeed gone their separate ways.
But according to a friend of the former couple, reports of a breakup are actually "a little over the top."
"It was never really that serious," the source says, characterizing Kate and Maks' relationship as "more like friends-with-benefits than anything else."
A rep for Upton had no comment.
"Things actually fizzled out between them in September," the insider adds. "Maks moved to L.A. for his acting career and Kate relocated to NYC. After that, they actually didn't see very much of each other. There's no hard feelings, I'm sure they'll remain friendly."
He and Kate were actually first photographed holding hands in public at the end of September after about six months of low-key dating—and they apparently saw at least a little of each other after that.
Maksim, who returned to Dancing With the Stars as a guest judge last month, called Upton an "amazing person" when asked about the two-time Sports Illustrated Swimsuit Issue cover girl in October.
"We have an incredible time together, and, you know, I definitely didn't see that coming and I think neither did she," Maks told Us Weekly at the time. "We enjoy each other's company very much and like I said, she's a great girl that I never thought anything romantic like this could have happened."
Meanwhile, Upton and her cleavage ran away with the trailer for the revenge comedy The Other Woman yesterday, the 21-year-old stealing every scene that they were in.