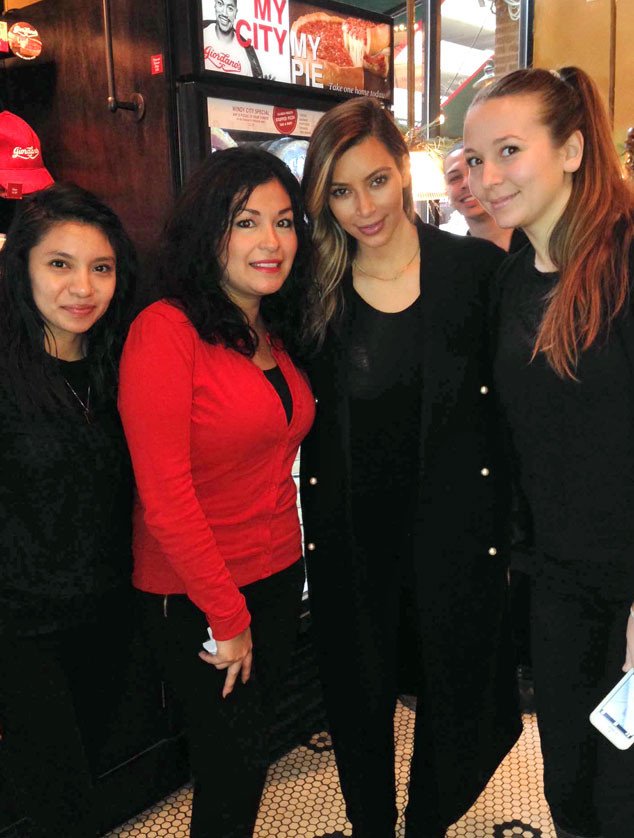 Giordano's Pizza/Facebook
Kim Kardashian and Kanye West could not resist a delicious taste of Chicago-style pizza. And who could blame them?!
The duo visited Giordano's Pizza Parlor and enjoyed an "intimate" lunch on Thursday, Dec. 19, a source confirms exclusively to E! News. The engaged couple was in town for the rapper's Yeezus tour.
North West's parents went to the flagship store, located on Rush Street around 11 a.m., the eyewitness revealed.
"They ordered the a small 'special' which is stuffed with sausage, onions, peppers and mushrooms. It has six slices," the eyewitness said. They also ordered a Greek salad for a starter and enjoyed some hot chocolate.
Sounds delish!
Since the pie takes about an hour to bake, the E! star and Yeezy did some shopping nearby at Saks Fifth Avenue to pass the time.