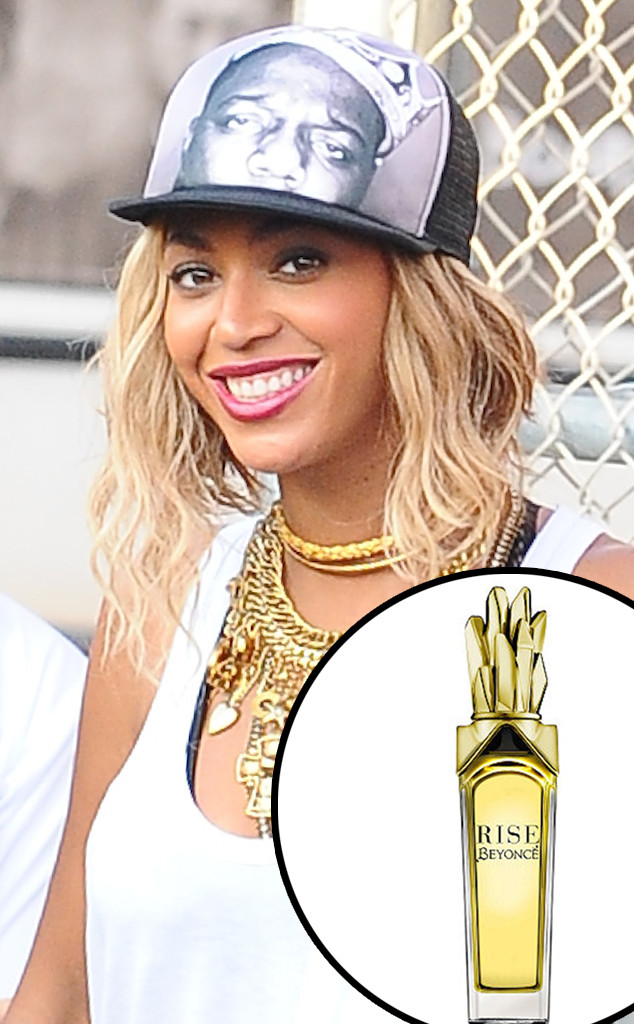 JDH Images / Splash News
Oh, you thought the surprise album was it? Nope, Beyoncé had one more bombshell to drop in 2014.
The singer is releasing her third fragrance, called Rise. While the news was announced this year, the perfume won't hit shelves until February 2014. Which is smart, considering a lot of her fans will be glued to their computer screens obsessing over her 17 new videos for at least the next month or so.
Like most things Beyoncé, this scent is about girl power. Or as Marsha Brooks, vice president of global marketing for fragrances in the Coty Beauty division of Coty Inc. more accurately explains: "The fragrance concept is a about female empowerment and finding the inner strength that makes women so beautiful."