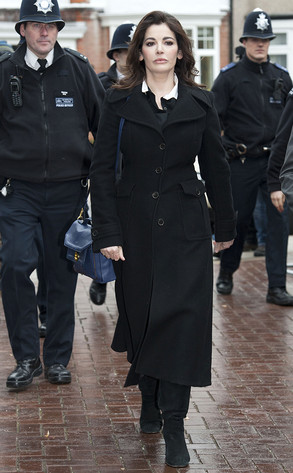 Mirrorpix / Splash News
Two former assistants of Nigella Lawson were found not guilty of fraud by a London court on Friday, Dec. 20, following a trial in which the celebrity chef's alleged drug use became a focal point.
Sisters Francesca Grillo and Elisabetta Grillo, who worked for Lawson for more than 10 years, had been charged with allegedly defrauding Lawson and ex-husband Charles Saatchi out of more than £300,000 ($484,600) while under their employment.
The Grillos denied the allegations and, as part of their defense, claimed Lawson had authorized them to freely use Saatchi's company credit card in exchange for their silence regarding her purported drug use.