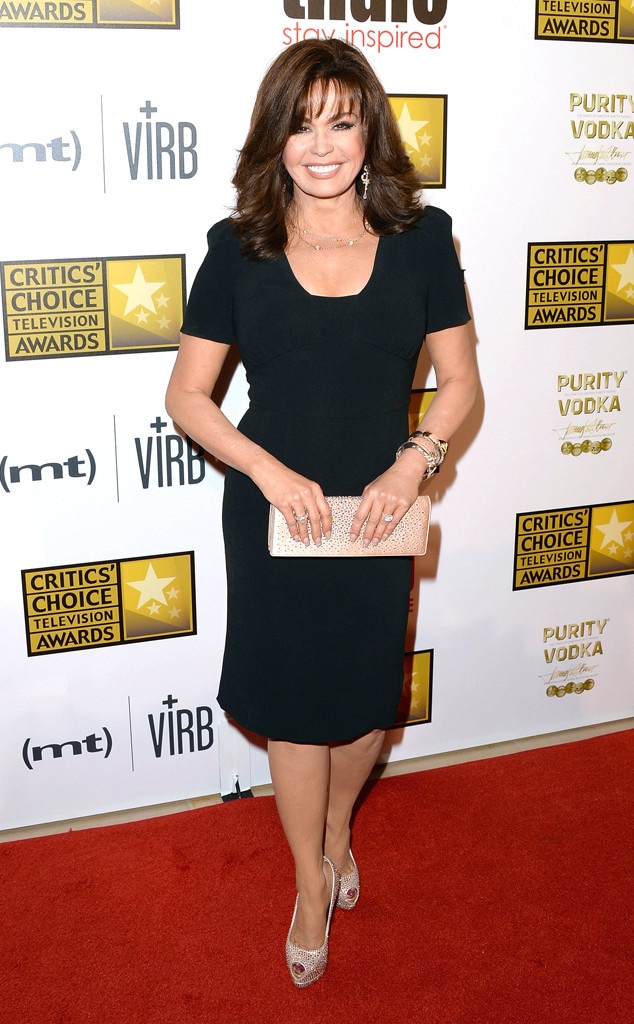 Jason Merritt/Getty Images
Marie Osmond's big family just got bigger.
"Hey everyone .....I just became a GRANDMA!!!!!!!!" the famed entertainer tweeted last night, adding, "It's a boy!"
No other details, such as the little tyke's name, were readily available—but this is Osmond's first grandchild, so we imagine that some future gushing is in store.
Osmond's eldest son, Stephen, and his wife, Claire, are the first-time parents. The 54-year-old singer revealed back in June while on The Talk that a grandbaby was on the way. 
Revealing that she had big news, she at first joked that she was pregnant, but the mother of eight (son Michael passed away in 2010) quickly put that idea to rest.
"I am so excited I'm going to be a grandma," the singer said. "I just can't wait. We went in for my son—for his birthday—he turned 30, which is amazing 'cause I'm 29. He blew out the candles and then blew me away and said, 'You're gonna be a grandma!' It was really fun."
Marie was back onstage with brother Donny Osmond (already a grandfather of five at 56) tonight in Columbus, Ohio, the latest stop on their Christmas Tour.