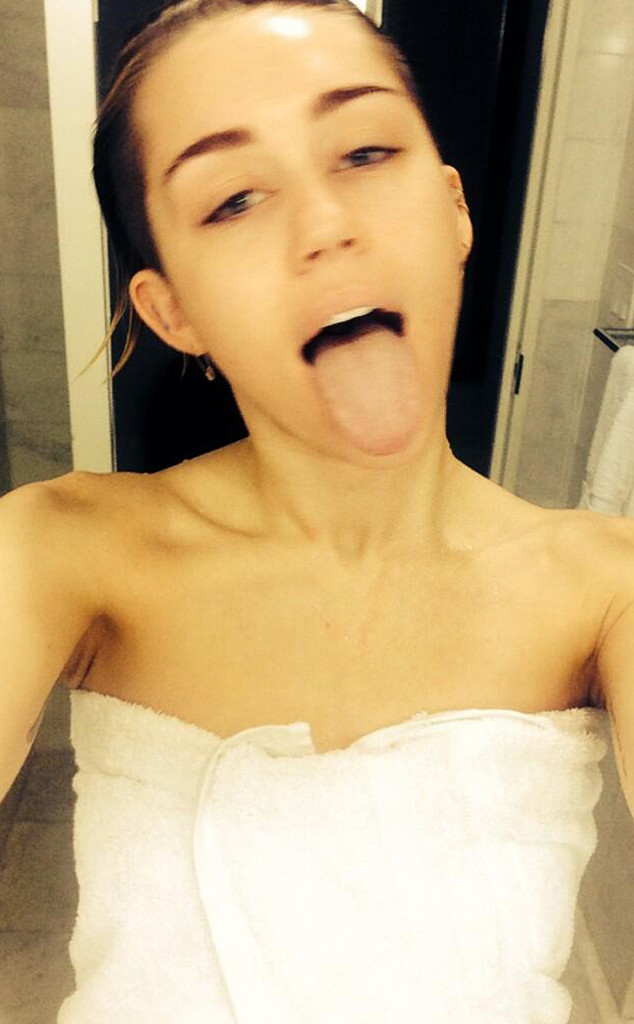 Twitter
Miley Cyrus is so fresh and so clean.
The 21-year-old singer shared a selfie photo after taking a shower earlier this evening, and although this might initially sound like a pretty risqué move (maybe not so much for Miley), the snapshot was actually pretty tame.
Cyrus made her signature tongue pose while wrapped in her bath towel and flaunting her flawless, au naturel look. Aside from some bare shoulders and a sexy collarbone, Miley was covered up, giving us a much less-naked selfie than what we've experienced in the past.