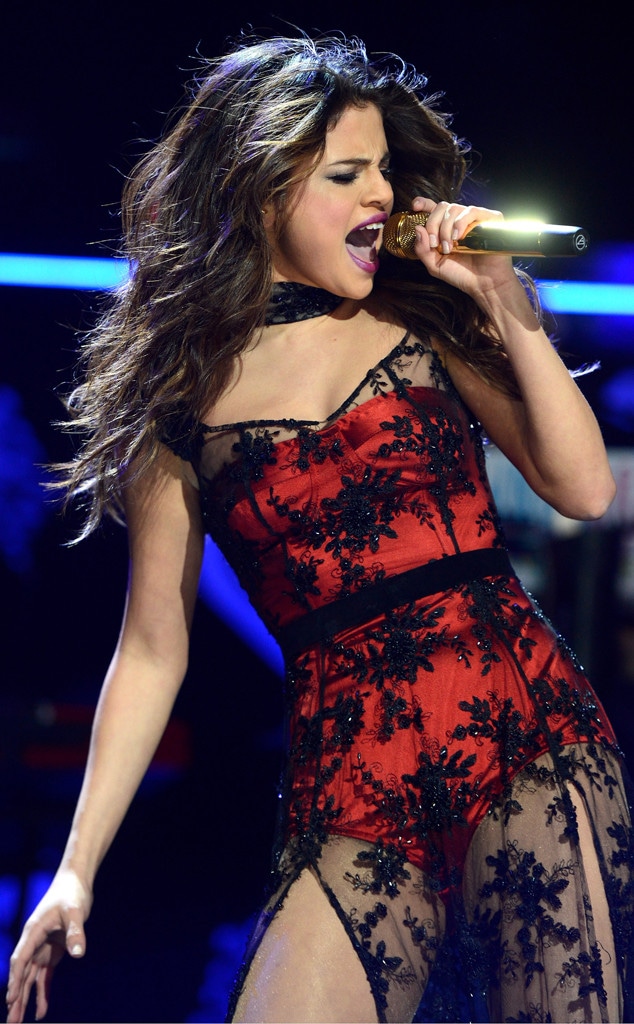 Kevin Mazur/Getty Images for Clear Channel
Selena Gomez won't be making her way Down Under.
E! News confirms that the 21-year-old pop star has canceled her upcoming tour in Australia, but before fans begin to worry, a source tells us that the young celeb is fine. She just needs to take some time off.
"Selena is OK. She just realized it was time to take a break for herself. She's been working non-stop for six years. She hit a wall. She wants to spend time with her family, especially for the holidays," the source tells E! News.
The insider adds that the decision was not an easy one to make. "She doesn't like to say no, but she just reached a point where she needs a minute. She is not having a breakdown," the source said. "She wants to be the healthiest that she can be and this means taking a little break. But she is fine. She is OK."
In a statement Selena said, "My fans are so important to me and I would never want to disappoint them. But it has become clear to me and those close to me that after many years of putting my work first, I need to spend some time on myself in order to be the best person I can be. To my fans, I sincerely apologize and I hope you guys know how much each and every one of you mean to me."
According to The Hot Hits, refunds can be obtained at the point of purchase. For ticketholders who purchased using a credit or debit card over the telephone, website or mobile site, the refund will be processed and no action is required. Due to the upcoming holidays refunds may not be completed for approximately three weeks.
Gomez kicked off her Stars Dance World Tour in Vancouver, Canada, back in August, and is scheduled to perform for fans in 56 cities all over the world, something she has yet to do in her career.
"It's my first world tour, so actually being able to experience these places while I'm there alone, all by myself, it's great. I feel like a big girl," she told E! News in November.
—Reporting by Marc Malkin