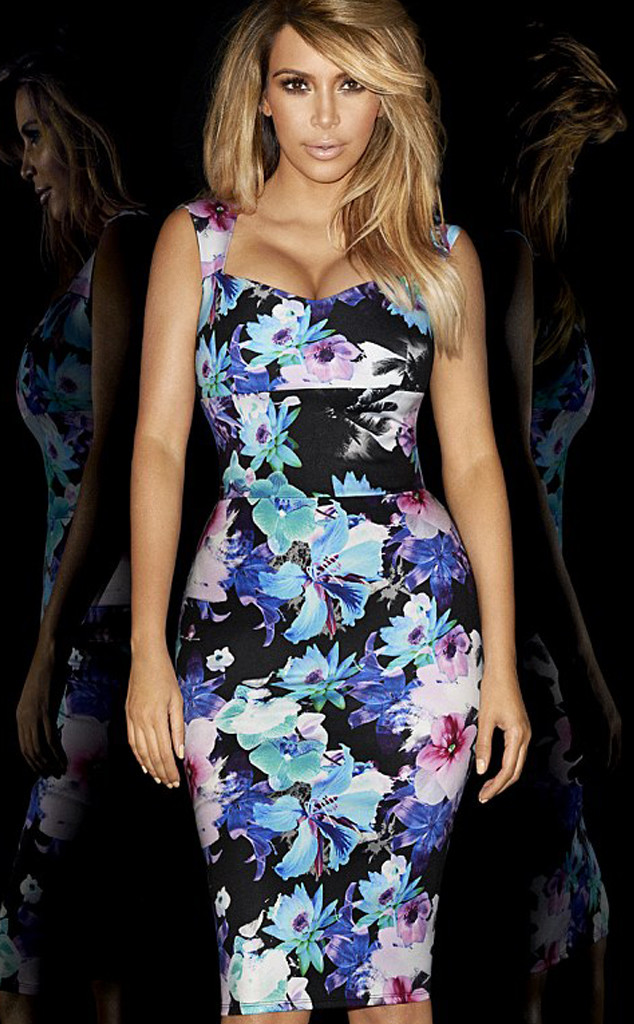 Lipsy
Less than two months after their debut collection with Lipsy sold out, the Kardashian sisters are releasing a second line.
Like the first, the sexy duds are classic Kardashian style: Pencil skirts, chic blouses and figure-hugging dresses.
In just released ads for the 14-item collection, Kim Kardashinan, Khloe Kardashian, and Kourtney Kardashian all flaunt their famous curves in the body-con style frocks, which feature bold floral prints. It appears the second campaign pictures were shot at the exact same location as the first. The same black mirrored background and white retro chair also appear this time around.