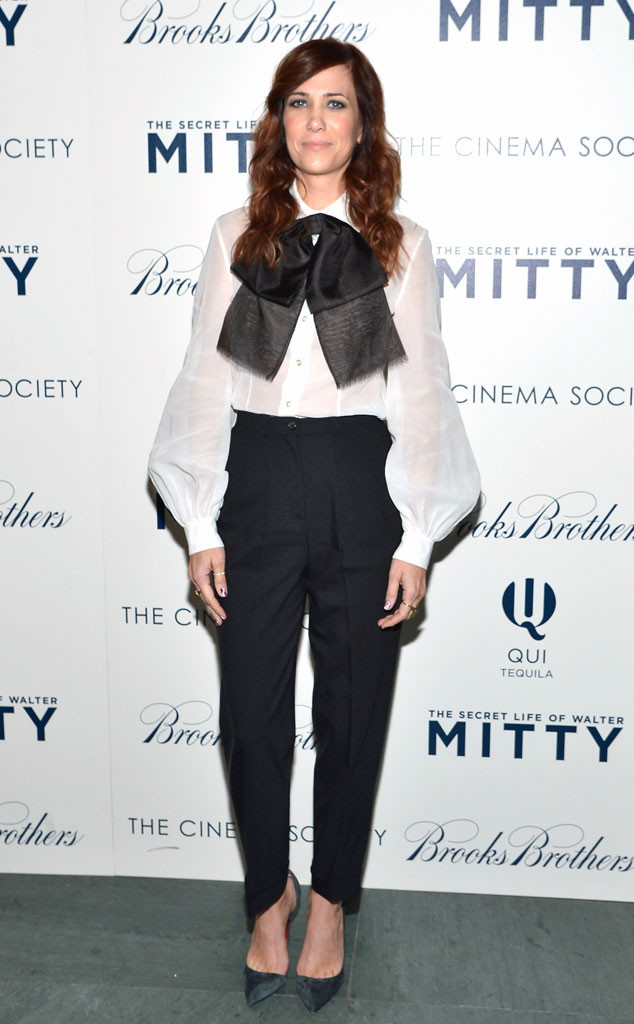 Mike Coppola/Getty Images
Did Kristin Wiig mistake this red carpet premiere for some kind of emo music event?
Though, in fairness to the emo, goth, and even Colonel Sanders-loving crowd (this is what his cute tie would look like on steroids), that giant, black muslin bow is totally outrageous. Did Michael Kors design this one after too many cups of holiday cheer? And more importantly, what kind of favor did he promise the Bridesmaids star in exchange for wearing it out of the house?