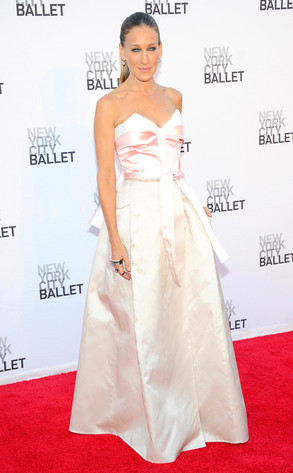 Jamie McCarthy/Getty Images
Sarah Jessica Parker is blasting false tabloid reports about her "witch's hands."
On last night's Watch What Happens Live, the 48-year-old actress shot down a gossip magazine story claiming she wants to have plastic surgery to improve the look of her hands.
"It was a really particularly vicious issue," SJP said of the gossip rag, adding, "and it was all about how all these particular people are hated and they're the worst and they're awful and everybody hates them. It was really brutal and I was literally thinking to myself, 'Good god, I escaped that.'"