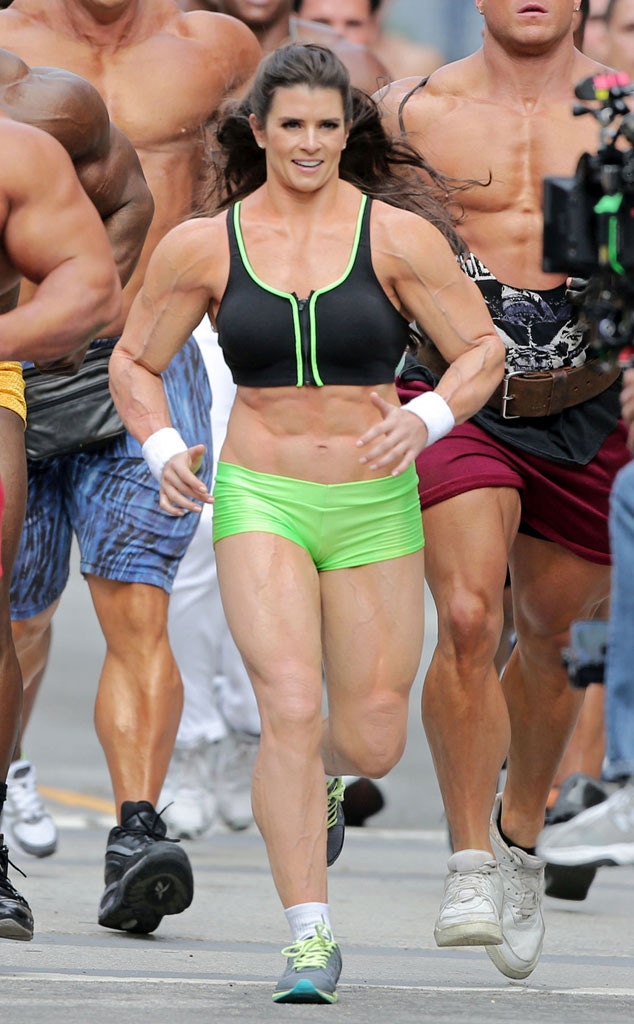 KVS/PacificCoastNews.com
If you've ever wondered what Danica Patrick would look like as a bodybuilder (and, um, who hasn't right?), well, wonder no more.
The pro NASCAR racer showed off her bulkier side while shooting a Go Daddy commercial in Los Angeles on Wednesday, Dec. 18.
Decked out in neon green shorts and a black sports bra, the 31-year-old flexed some serious-looking biceps and triceps...and everything else, for that matter.
And how about those big, protruding veins?!
Of course, you can't believe everything you see.
Not suprisingly, Patrick's drastic new look comes courtesy of a muscle suit and not from hours spent working out ridiculously at the gym.
Although, had it actually been the latter, that would have been pretty impressive considering the gal flaunted a much thinner frame when she appeared just last week at the 2013 American Country Awards wearing a skimpy showgirl costume.
Patrick's supersize Go Daddy spot is slated to air during the Super Bowl in February.