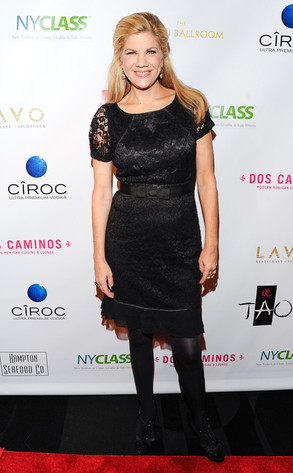 Dave Kotinsky/Getty Images for NYCLASS
Kristen Johnston shared some very personal news with her fans yesterday.
The Third Rock From the Sun actress took to Facebook to explain in a lengthy post that she'd fallen ill, to the point where she found herself "almost completely unable to move." But it wasn't until 4 months and 17 doctors later that Johnston realized what the issue is. The celeb was diagnosed with a rare autoimmune disorder.
"I've been really, really sick since early Sept. Full body muscle weakness to the extent that just walking difficult, stairs impossible and I even need a neck brace to hold my head up," Johnston wrote. "Lying down I'm fine, which is great for writing or killing time on social media (thank you all!!), but it's kind of disasterous when you're in a sitcom that requires tons of physical comedy."