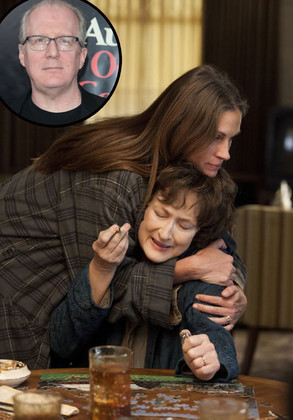 The Weinstein Company, Dave Kotinsky/Getty Images
For some, acting in big movies may seem like the ultimate dream. But for a few talented actors, being behind the scenes is just as rewarding.
This Christmas, Homeland star Tracy Letts will take a break from playing smug Sen. Andrew Lockheart on the Showtime series and instead showcase his screenwriting skills when August: Osage County hits theatres nationwide.
"I always wanted to see it turned into a film, and I wanted to be the one who worked on it," the actor-playwright explained to the Huffington Post. "It's still a valuable film."
Letts isn't the only talented actor who has stepped away from the camera at some point in his career.