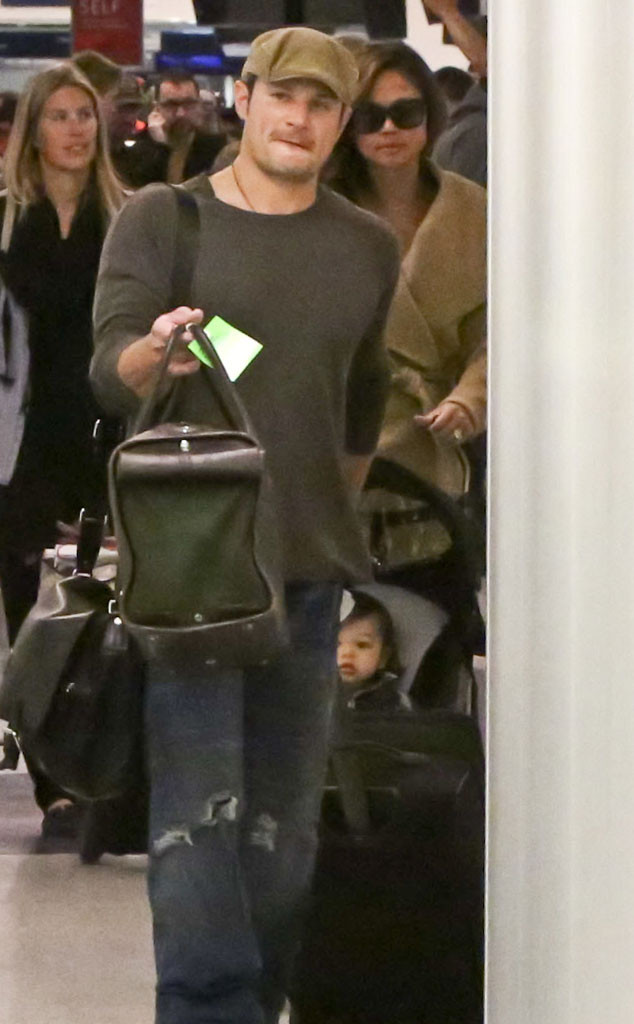 INFphoto.com
Baby Camden's second Christmas is just around the corner!
Nick and Vanessa Lachey were seen arriving at LAX airport with their adorable 1-year-old son in tow, where the trio was snapped catching a flight for the holidays.
The 40-year-old Sing-Off host led the way through the terminal, wearing a tan newsboy cap, jeans and a long sleeve shirt, while carrying the couple's luggage like a true gentleman.
His gorgeous wife trailed behind, looking travel chic in a camel-colored winter jacket, black shades and no makeup, while pushing their son, who celebrated his first birthday in September, in a stroller.