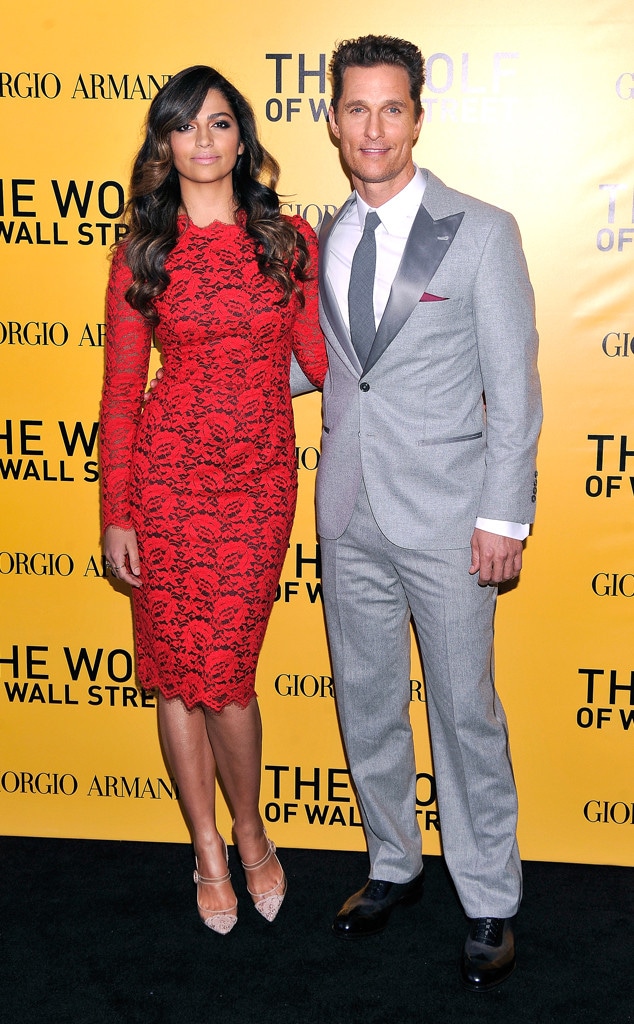 Stephen Lovekin/Getty Images for Giorgio Armani
It's going to be a feast at Matthew McConaughey's home this Christmas!
The Magic Magic hunk is turning up the heat as he prepares for one big family celebration in the kitchen.
"I do a lot of cooking," the actor told E!'s Alicia Quarles when asked about his Christmas plans with wife Camila Alves and their three kids. "We all cook."
Tasty food is only the beginning!
"A lot of music and then obviously when college football bowl games get going, those are all on," he added. Beware diehard sports fans, he's a huge fan of the Texas Longhorns!
It's perfectly clear the McConaughey household loves the holidays.
Recently, Alves recalled a moment when she was helping Levi, 5, and daughter, Vida, with their letters to Santa.
"It was so cute because Levi was so specific about everything," Alves recently shared with E! News. "One of the things he needed to put was the size. He was like, 'We need to tell Santa Claus the size because he's not going to know the right size.'" How precious! 
When it comes to Matthew's wish list, however, he's already received the greatest gift around.
"A couple of years ago I have asked my partner to marry me on Christmas Day. She said yes," McConaughey said. "It was the best present I could have ever received." Awww! 
Watch:
Matthew McConaughey Shares Christmas Plans