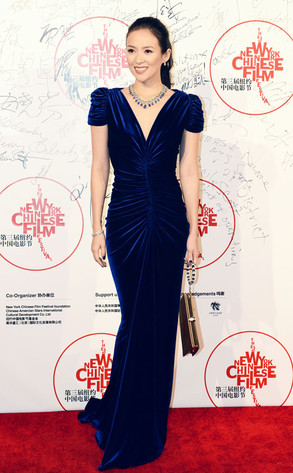 Wang Longwei
Zhang Ziyi has finally settled her legal case against a U.S. media website that accused her of prostitution.
The Beijing-born Crouching Tiger, Hidden Dragon actress reached an undisclosed agreement with Boxun News, who Ziyi sued last year for publishing libelous reports claiming she was paid up to $100 million to have sex with Chinese government officials (via THR).
Boxun removed the articles from their site and apologized to Ziyi in a written message, writing, "In a series of articles published beginning in May 2012, Boxun News reported negative and untrue information about Chinese movie star Zhang Ziyi, including that she slept with wealthy and powerful men for presents and money. These false reports about Zhang Ziyi should never have been published."