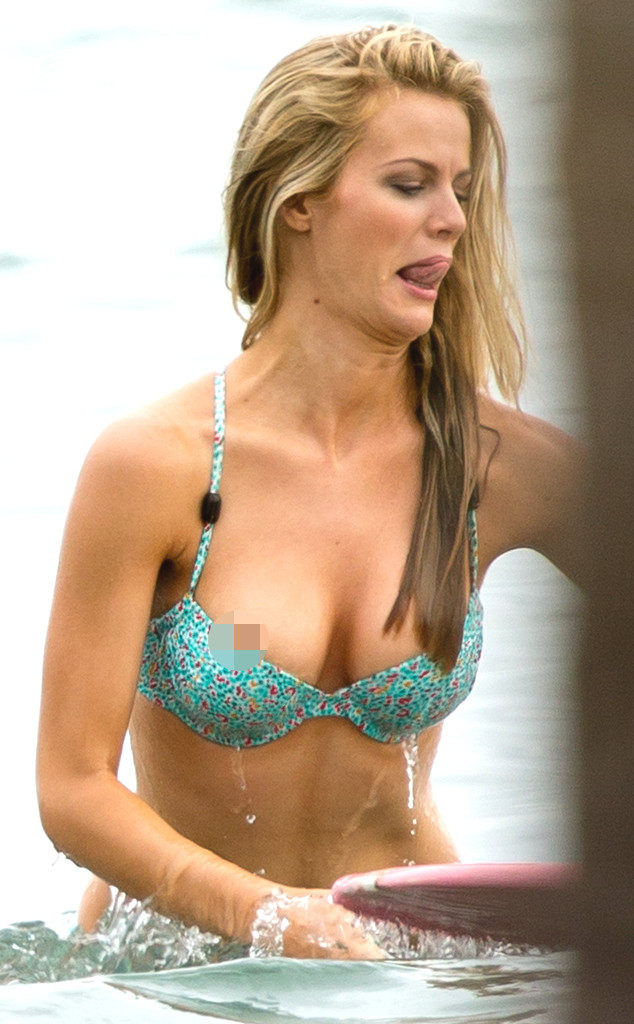 Splash News
Brooklyn Decker had a wardrobe malfunction in the water!
But the bikini-clad model-actress moved past her Dec. 16 nip slip like a pro, making a comically determined face as she focused on getting back on her pink surfboard.
The 26-year-old blond beauty, who first rose to fame as a Sports Illustrated swimsuit model, was making waves in Miami for a Vogue Mexico shoot. Undeterred by her brief and accidental stint of nudity, she made some quick adjustments to her two-piece and continued to flaunt those killer curves.