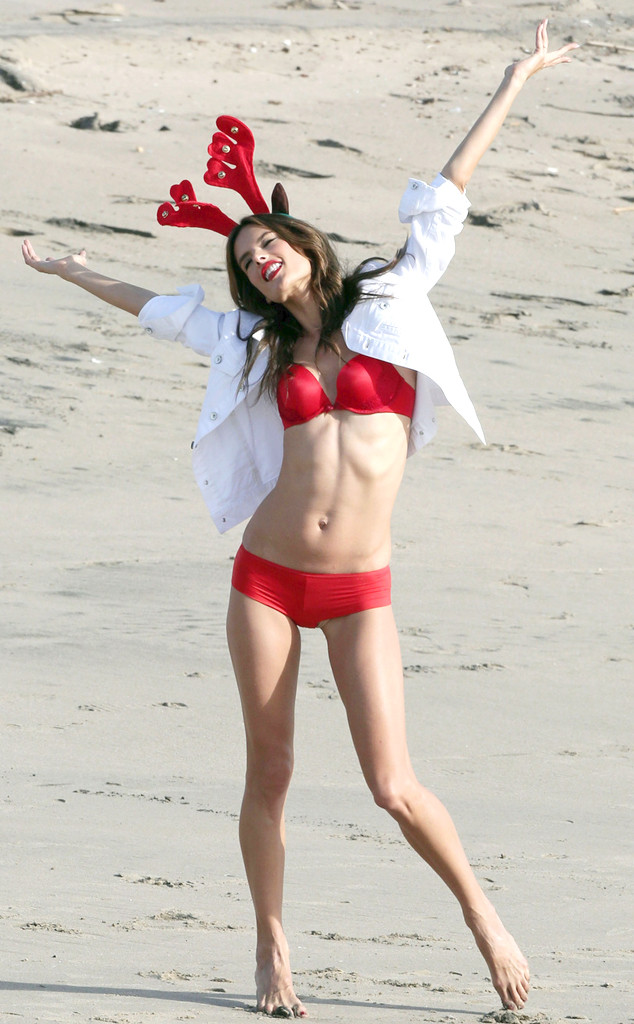 KVS, © PacificCoastNews
Rudolph ain't got nothing on Alessandra Ambrosio.
Decked out in a festive red bikini and a pair of matching antlers, the Victoria's Secret model hit the beach and channeled her sexy inner reindeer during a photo shoot in Los Angeles on Monday, Dec. 16.
Talk about your early Christmas presents!
Of course, the 32-year-old hottie has been getting into the holiday spirit for quite some time now.
Earlier this month, Ambrosio took to Twitter to share pics of her Christmas preparations.