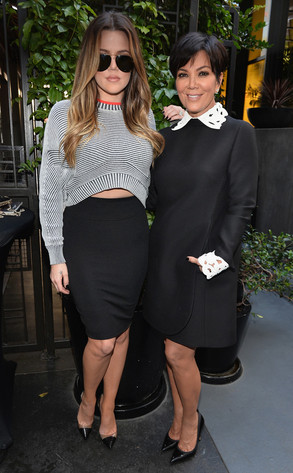 Alberto E. Rodriguez/Getty Images
It's been a rough few days for Khloe Kardashian, but her mama Kris Jenner isn't worried about her "strong" daughter.
E! News caught up with the Keeping Up With the Kardashians matriarch, who informed us that Khloé is doing OK after filing for divorce from her NBA husband Lamar Odom.
"Khloé really is so great. She's strong and…the good news is that she's busy and you know, keeps her real busy. But she's good," Kris tells us.
"She's got such a big heart but she also is very sensitive. She's got that tougher exterior and sensitive inside, but she's good. She's got all of us all around her and I'll see her later, and yeah, she's good. I was with her yesterday and she's a gift. She's one of my biggest blessings."