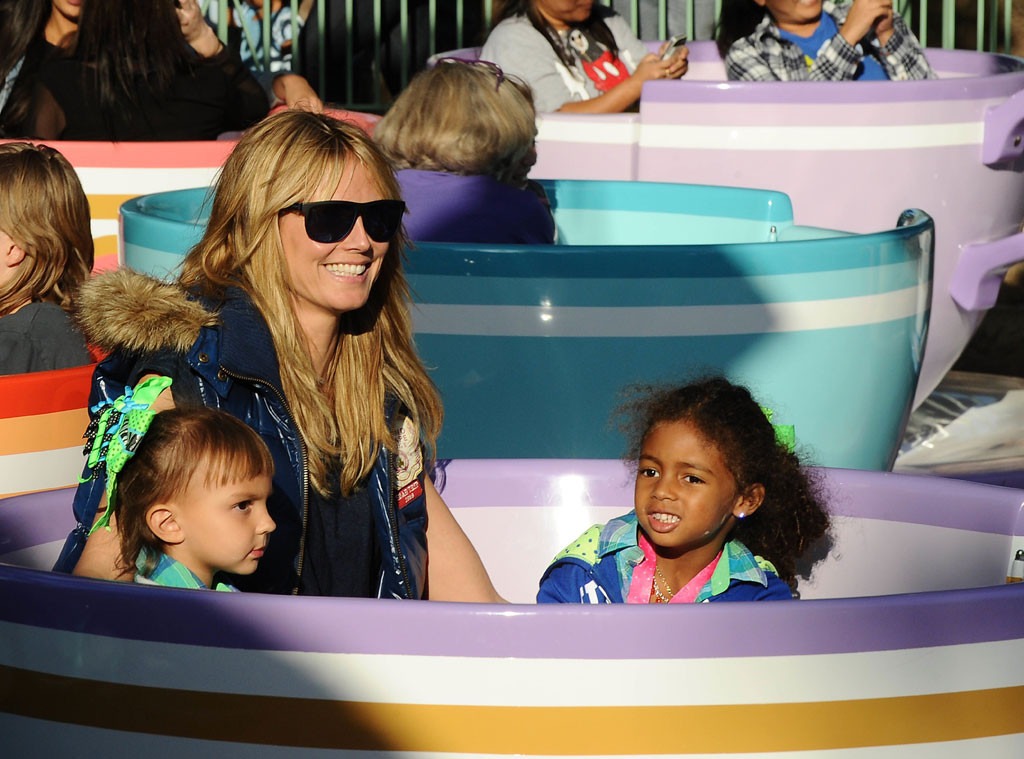 Interstar/NPG.com
Don't expect to hear any more baby announcements from Heidi Klum.
"I don't think so," the supermodel tells me when I ask if more kids are in her future. "Four is great."
Those four are Leni, 9, Henry, 8, Johan, 7, and the youngest, 4-year-old Lou.
"I'll sleep when I'm old," Klum joked about juggling work and single motherhood. "I don't have time for any of that now."
I caught up with Klum when she visited Children's Hospital Los Angeles to handout iPad Minis loaded with the Paper app and Pencil stylus by FiftyThree and Truly Scrumptious pajamas donated by Babies "R" Us.
She'll get to slow down a bit for the holidays. "We're going to stay put," Klum said. "My mom and dad were just here. It was so nice. So we're just going to hang at home. It's nice to be home."
Shopping was done a while ago. "I start in the summer!" Klum said. "I start everything early. I'm a planner. You have to be organized. I have lists—pages and pages of lists."
Gifts for the kids include unicycles, a globe "for the brain and to get them thinking" and…
"My little one wants every Pillow Pet and every Glow Blanket under the moon," Klum said. "It's crazy. Every five weeks they come out with a new one. The whole room is glowing."
And what does mama Heidi want? "I don't really want anything," she said. "I want my kids to make something for me. I have a whole wall that's dedicated to all the things they've made for me."