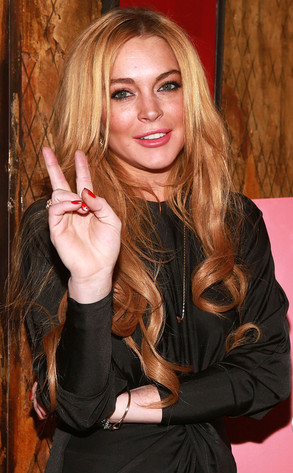 Robin Marchant/Getty Images
Who wants to read all about Lindsay Lohan's life?
Well, as many as 10 publishers are betting that the answer to that question is lots of people, and Lohan is fielding offers in the seven-figure range to tell her story, E! News has exclusively learned.
Ideally a book about Lohan by Lohan would delve into all of the peaks and valleys of her career and personal life, and a source says that the 27-year-old actress does indeed plan on penning a "deeply personal memoir" utilizing the many journals she has kept over the years.