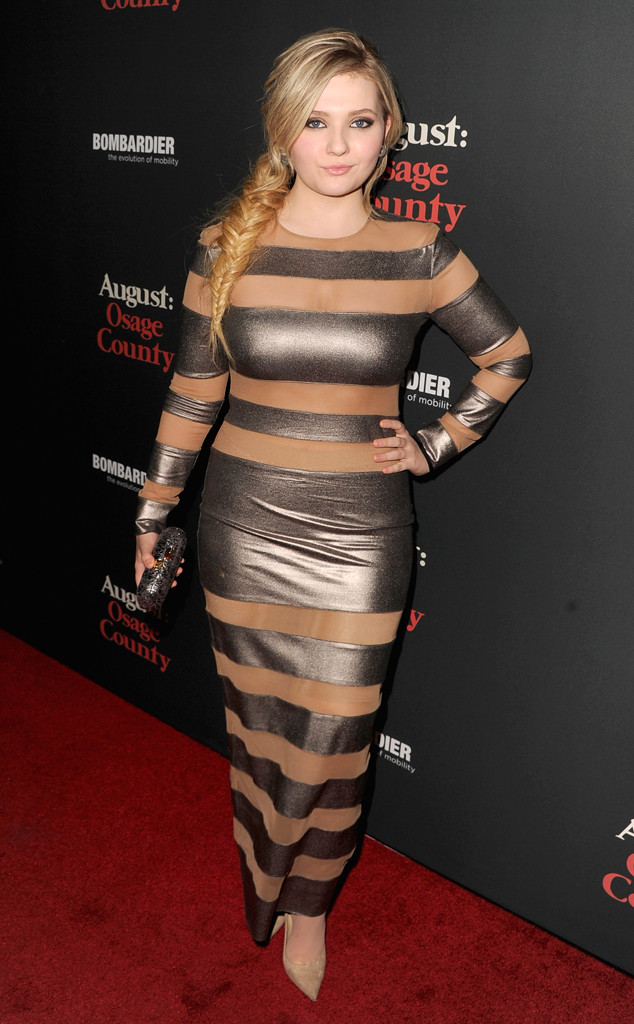 Kevin Winter/Getty Images
A star at Abigail Breslin's level really shouldn't have to make her own red carpet wear. But if she must, someone on her management team should point out that the shiny silver stuff you use to close boxes is not the answer.
We hate to pull our favorite Little Miss Sunshine star apart (not that we can with her all taped up), but this skintight column is far from flattering. Not only does it really, truly look like rows of duct tape, but it's ill-fit for the beautifully curvy celeb.