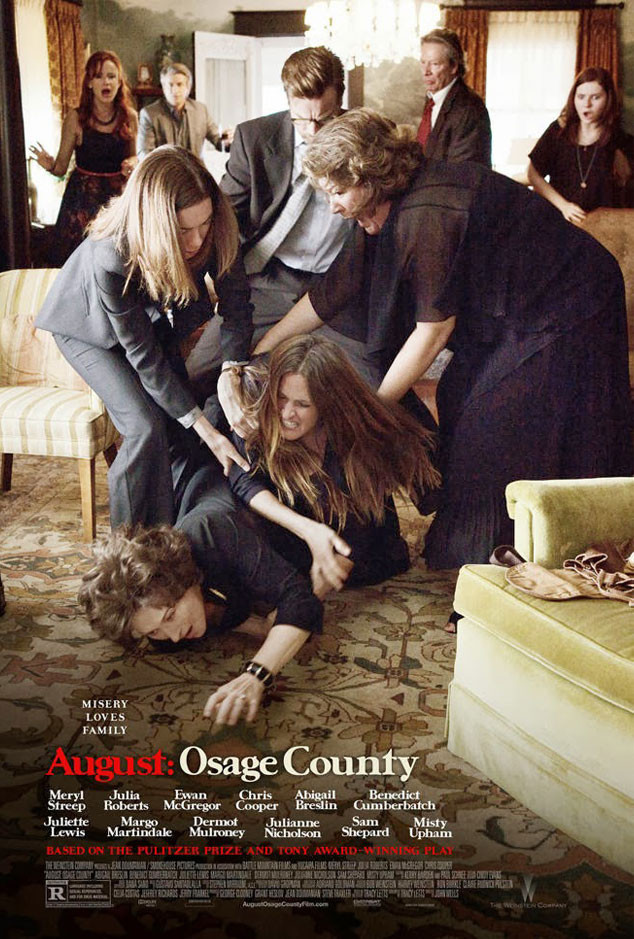 The Weinstein Company
Julia Roberts takes down Meryl Streep in August: Osage County.
Literally.
It happens during a dinner scene when Roberts lunges at Streep and tackles her to the ground while trying to taking bottle of pills from her hand.
A few seconds of rolling around on the floor ensues.
"I didn't look forward to it," Roberts admitted to me at the movie's premiere in downtown L.A. "It's not how I saw the dream of my time with Meryl Streep. But she was a worthy opponent. She was not going down without some scratches and some heels in thighs."