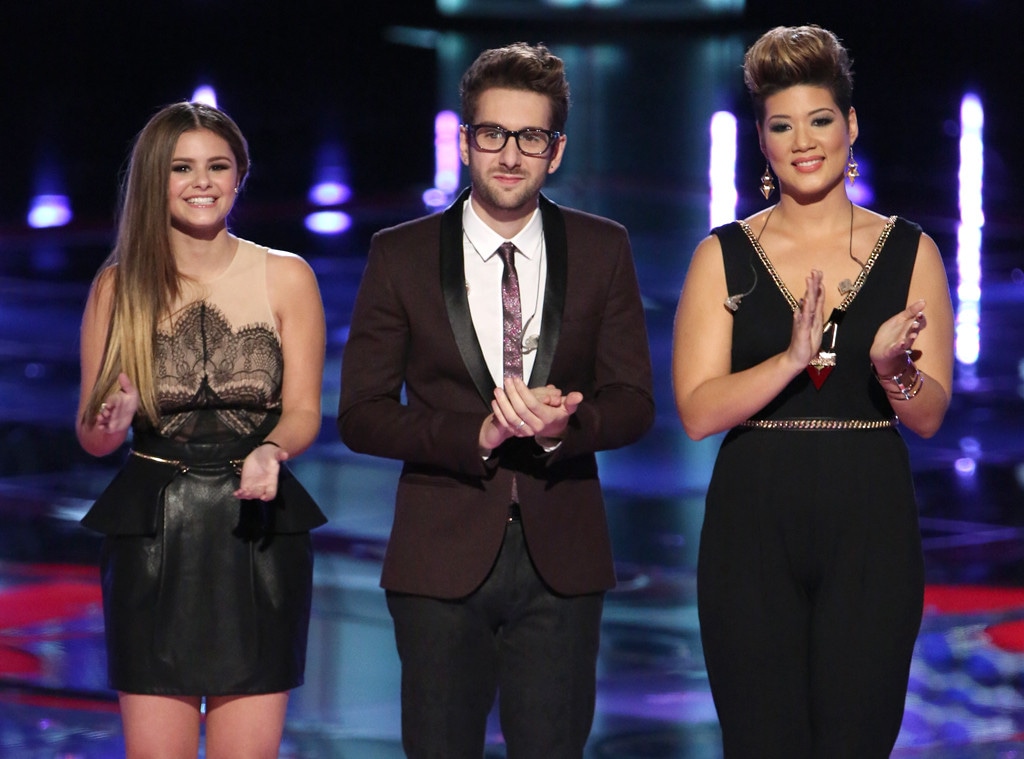 Tyler Golden/NBC/NBCU Photo Bank
Ladies and gentlemen, we have a winner!
The Voice revealed its season five victor tonight—and we could not be more pleased with the results. After nearly three months of intense competition, amazing performances and heartbreaking eliminations, the finale came down to three incredible singers: Tessanne Chin, Will Champlin, and Jacquie Lee.
It was a star-studded night on The Voice as pop giants Lady Gaga, Celine Dion, Ne-Yo and OneRepublic all took to the stage  to celebrate the season five finale and help pave the way for the show's newest champion.
But enough about the big names, we want to focus on our rising stars! Get ready to send those congratulatory tweets and pop a bottle of your favorite bubbly, because it's time to reveal music's up-and-coming star.
The winner of The Voice's fifth season is…
Tessanne Chin!
No surprise here! The Team Adam beauty quickly became a fan favorite in the early stages of this season's completion and her consistently awe-inspiring performances have made her a force to be reckoned with.
Tessanne has also firmly kept the lead in the iTunes charts, which makes huge impact in the Voice voting scales. In fact, last night the songstress had four of her songs in iTunes top 20 list, with her lovely performance of Whitney Houston's "I Have Nothing" perched in the number one spot of the highly competitive chart.
Also sharing in Tessanne's victory is coach Adam Levine. The Maroon 5 frontman has not coached a winner since the seaon one, when Javier Colon took the title. For all those keeping score at home, this makes the final Voice coaches tally Blake: 3, Adam: 2...and everyone else has a big fat zero!
Tessanne exclusively revealed to E! News Monday night that she is beyond thrilled to have worked with Levine this season and that performing with him in last night's finale was just the icing on the cake.
Oh, that was awesome," The newly crowned champion gushed. "To perform with Adam just felt so right, like a very fitting way to be able to close out this experience. It was just great sharing the stage with him."
(E! and NBC are both part of the NBCUniversal family.) 
Are you happy that Tessanne is the new Voice champion? Will anyone ever beat Blake and Adam?! Share your thoughts in the comments below!