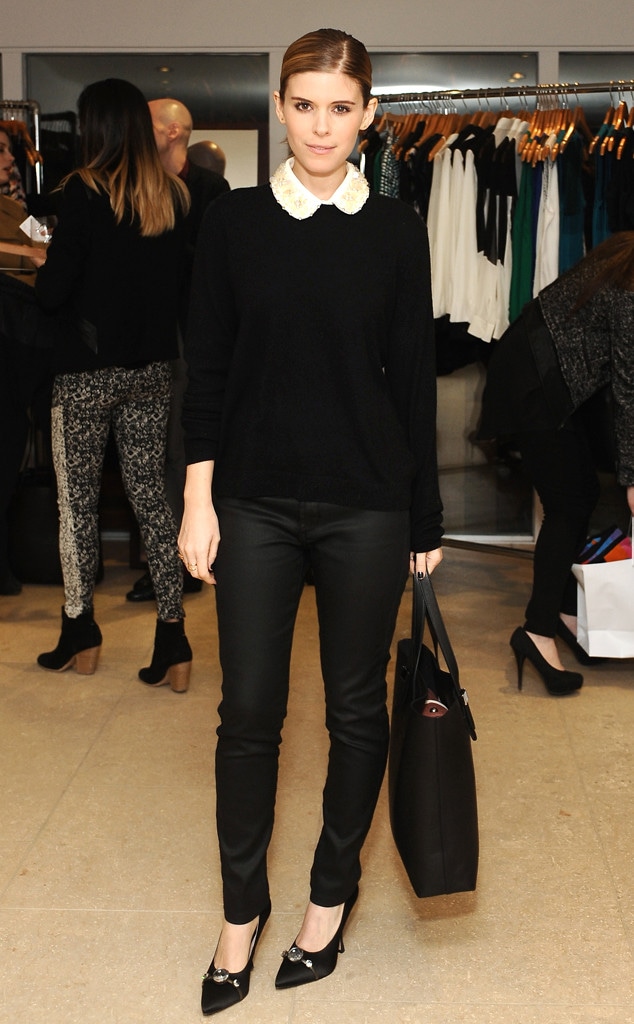 Stefanie Keenan/WireImage
With Christmas just around the corner, it's always fun bumping into celebs filled with holiday cheer during this time of year.
When we spotted Kate Mara making the rounds at the Parker Party in Los Angeles, we couldn't help but notice the social butterfly scoping out the stylish goods from Everlane, James Jeans, Mara Hoffman and more, while mixing and mingling with plenty of other guests, too.
We stopped the adorable actress to find out what's currently on her radar and get the scoop on her upcoming holiday plans.
Here's what she shared with us:
What are your tips for holiday dressing?
I don't really have any hard and fast rules. Always be comfortable. Even if you're going to a red carpet event, if you don't feel like yourself and what you're wearing, eventually you'll just feel bad about yourself when you look back at pictures, or even throughout the night. Always express yourself with what you're wearing.
Who are your favorite designers to wear?
I like to wear designers that I like as people, so it's always fun to wear designers that I know personally like Jason Wu or Zac Posen. But I'm a huge fan of Givenchy, Chanel, the classic ones, as well.
Tell us about your favorite beauty products.
Right now I'm using Orlane. All of their products are amazing. I use a lot of their moisturizers and stuff every day.
How are you prepping for the holidays? Are you all done with your holiday shopping?
I've been doing all of my shopping online because I have to go to New York to be with my family, so I'm having it shipped there. Online shopping is so much easier. That's how I'm getting it all done this year! 
How do you stay fit and healthy?
Well, I work out a lot! Mentally, I need to work out or else I go crazy. I do Bar Method, which I love. If I'm on location shooting, I run a lot. I'm a vegan and I try and eat gluten free, so it's mostly about that. But I let myself have treats as well. I love French fries and red wine. It's my go-to!
What are you working on now?
I just wrapped a movie last week called Captive. We were shooting in Mexico City , so let's just say it was very much an adventure!
Can you tell us anything you learned while shooting that one?
I learned to use a stunt double. I hurt myself!