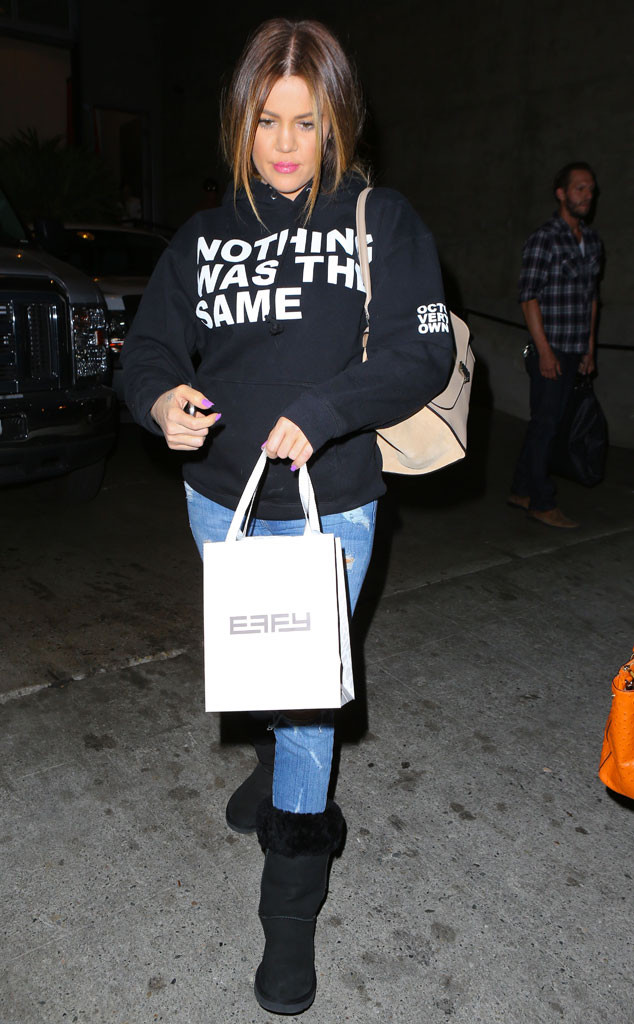 Juliano-jack-RS /X17online.com
Khloe Kardashian filed for divorce from Lamar Odom on Friday, but she's not using that as an excuse to stay home and sulk.
Nope, the Keeping Up With the Kardashians star is moving forward. On Monday, Dec. 16, she was snapped in L.A. wearing black boots, jeans and a sweatshirt from Drake's October's Very Own line with Nothing Was the Same (the name of the rapper's 2013 album) written across the chest.
Let's not read anything into that, though, dolls. Khloé's already been falsely linked to Dodgers player Matt Kemp (sources confirmed to E! News the twosome are nothing more than friends). Steve Martin even shut down his own rumor about the brunette beauty, tweeting unnecessarily but amusingly that the pair are "just friends."