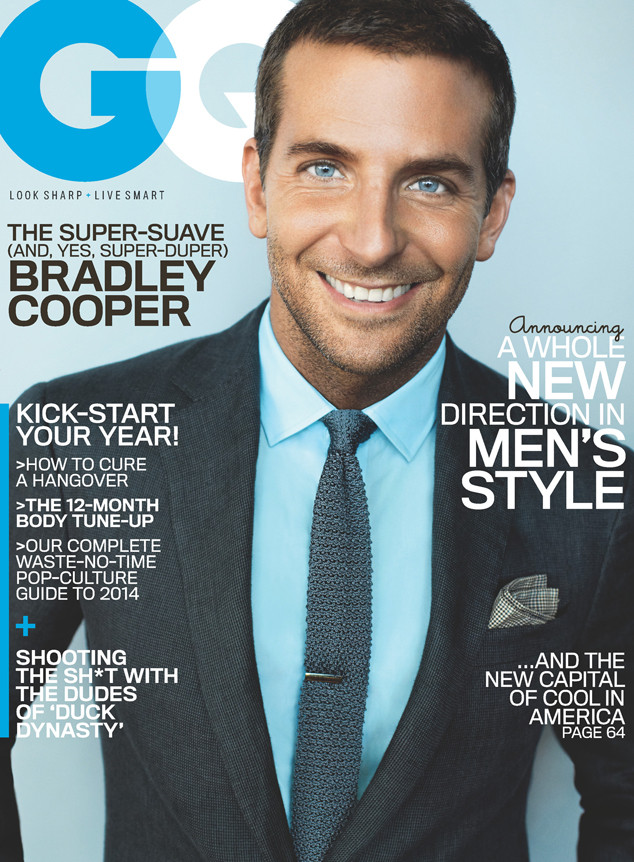 Peggy Sirota/GQ
Silver Linings Playbook star Bradley Cooper once found himself following a much different, well, playbook. And the actor knew he had to make a change.
In the January issue of GQ, the 38-year-old Oscar nominee opens up about his decision to get sober when he was 29.
"If I continued it, I was really going to sabotage my whole life," Cooper tells the magazine regarding his past struggles with drugs and alcohol.
"I think work was getting f--ked up," the American Hustle star explains. "Yes, of course it hindered the work."