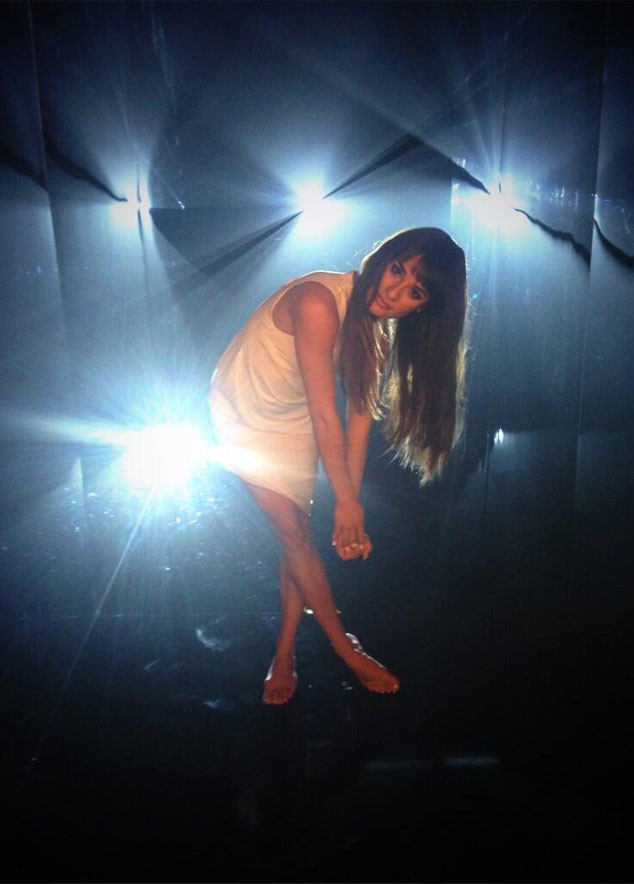 Twitter
Lea Michele is gearing up to come in like a "Cannonball."
The Glee star shared a photo from the set of her music video to go with the brand-new tune, which debuted last week— but while there's plenty of sensuality on display, from the looks of it there will be no riding naked on an actual ball in this video. (Though that would be amazing...)
"Video shoot! #Cannonball #LOUDER," Michele tweeted today along with the pic, in which she's slumping over but still managing to convey the message that she's firmly in control.
Or back in control, at least.
"I gotta get out into the world again...And now I will start living today...Today, today I close the door...I got this new beginning and I will fly...I'll fly like a cannonball," goes the start of the chorus to the first single off of her debut solo album, Louder.