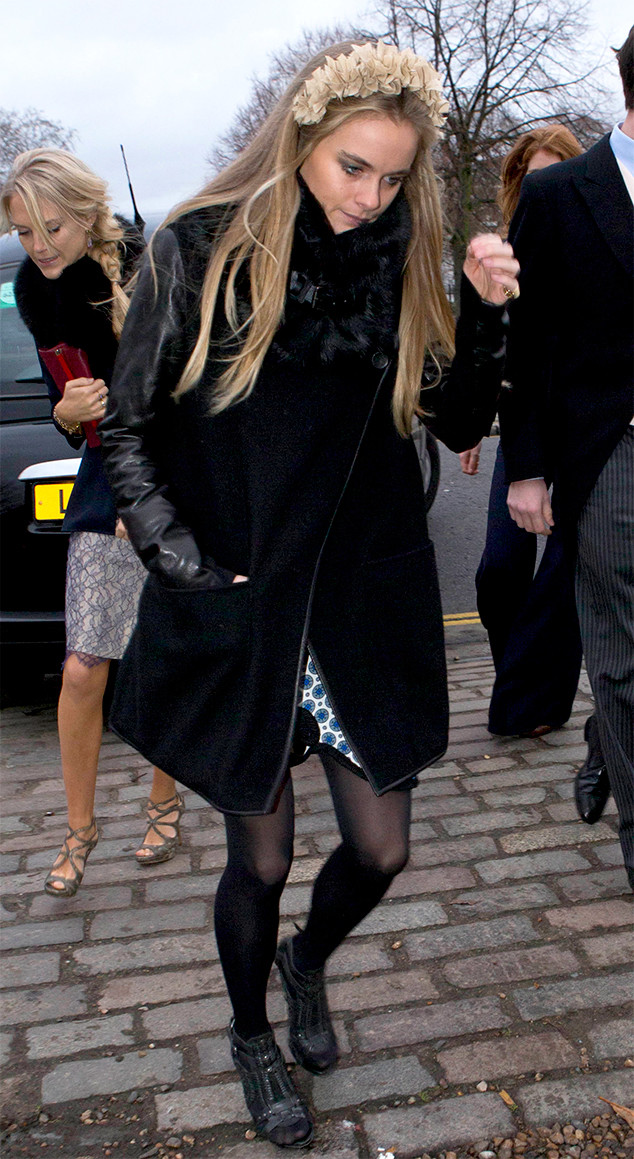 Jesal / Tanna / Splash News
Cressida Bonas isn't a princess yet, but that's not stopping Prince Harry's love from wearing a crown!
The 24-year-old blond beauty did indeed wear a crown to her pals' Dec. 14 society wedding in London, but it was a crown made of paper flowers.
Cressy, whose edgier, fashion-forward looks have some calling her the anti-Kate Middleton, of course knew to keep the rest of her ensemble toned down. She wore a dark, partially-patterned dress with sheer black tights and open-toed heels (which is not a fashion faux pas, as Cressy has proven once again). She bundled up in a black coat and the same furry neck wrap she wore to Kings Mall earlier in the week.