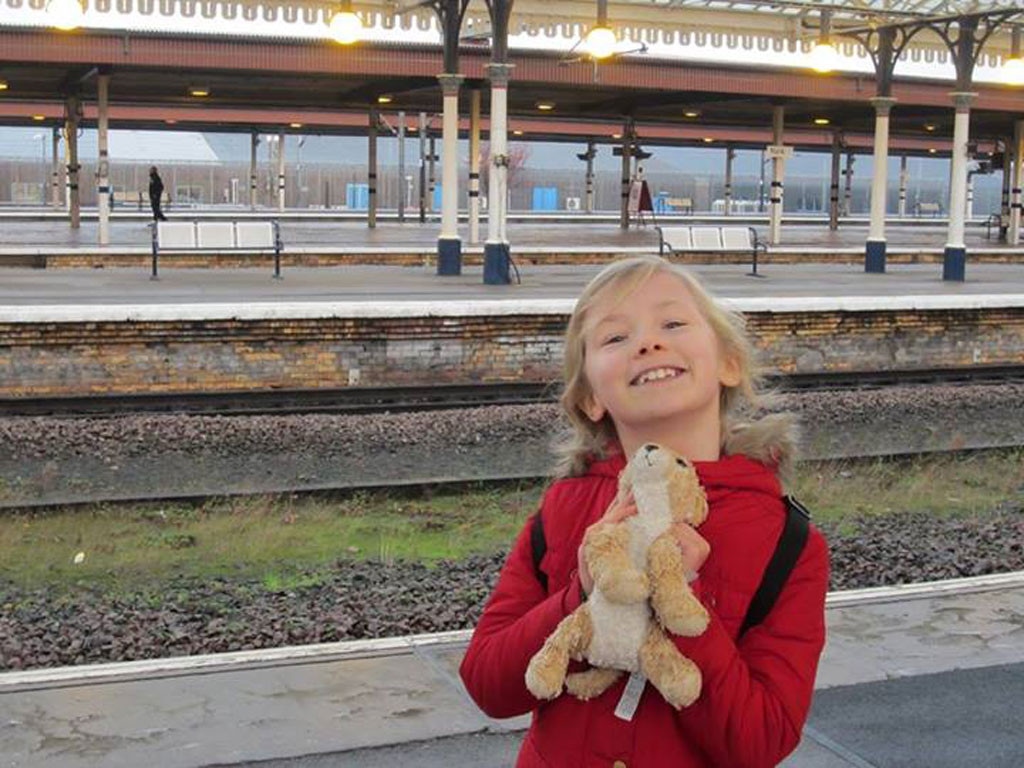 Courtesy: Ben Simpson/Facebook
What if we told you that a little stuffed lion had a more exciting weekend than you did? Don't lie, you stayed in to watch Honey 2 on Netflix. It's OK, we've all been there.
So check out this really heartwarming story about a little girl, her favorite stuffed animal and this animal's journey to find its owner after it got lost. It's like Homeward Bound, but with Twitter!
Last Friday, a woman named Lauren Bishop Vranch found a stuffed animal all by itself on an East Coast train at Kings Cross, without an owner. She thought it was a bear, but reportedly it's a lion. (Discuss.) Anyway, when Lauren found out that if she handed it over to the train staff it would be dropped off someplace random, she took matters into her own hands. 
She took the bear lion to Newcastle, and she showed it the world! It went to a pub, it saw a show, went for scenic walks and even crashed in the hotel room with Lauren. Basically, this bear lion had a hell of a time over the weekend while we were all hanging out with the same stupid people. We are so jealous of that bear lion! But obviously the most important part was getting it back to its owner. So Lauren enlisted the power of Twitter to try and find the child that the bear lion belonged to, and the Internet took care of the rest. 
Eventually, the father of the child that the bear lion belonged to found the picture after it was posted on Spotted: On The Train's Facebook page. The bear lion, whose name was Roar, belonged to his adorable daughter Phoebe.
"WOW the power of the internet and kind folk – that's my daughter Phoebes bear – she has been in tears all weekend and I've just shown her the picture and she is over the moon," he wrote under the picture of the bear. "Thank you all so much!"
Way to go, Internet! You aren't just a place full of hateful commenters and weird pornography! You also help reunite children with their beloved stuffed animals. Thank you, Lauren, Twitter and the Interwebs for giving us this wonderful story, just in time for the holidays.
We still think it looks more like a bear.
(H/T Metro.co.uk)