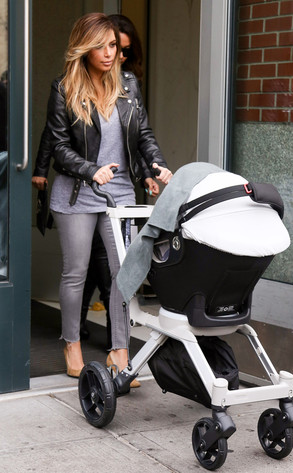 Dave Spencer / Splash News
Kim Kardashian is gushing about motherhood.
In a new Mobio Insider Q&A, the new mom is answering fan questions submitted by everyday folks.
One fan asked how it feels to be a new mom to daughter North West, the 33-year-old E! star wrote, "It completely changed my life. you have a different set of proprieties .nothing matters except your brand new family."
When asked what her favorite thing about North is, Kim divulged, "It's really hard to choose but, her baby smell and her laugh!"