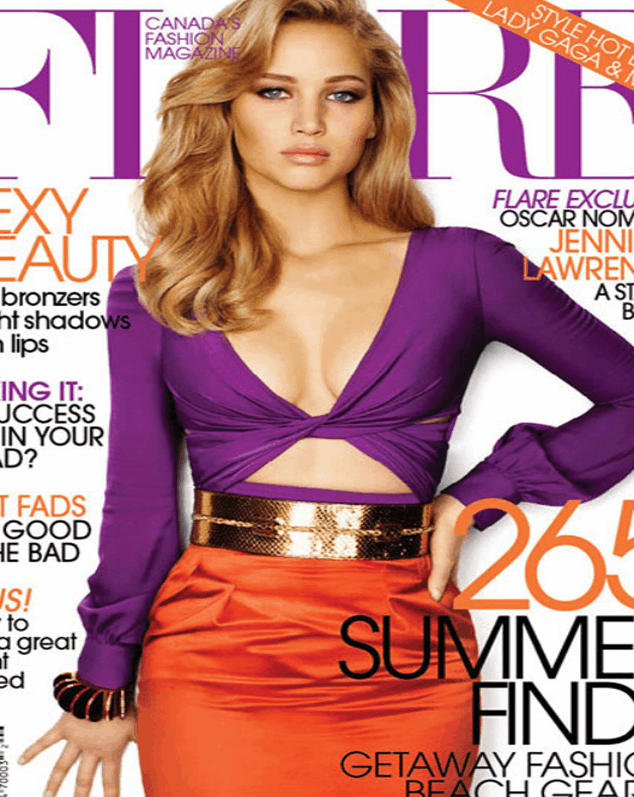 Flare Magazine
Uh-oh! It seems an old Flare magazine cover has upset Jennifer Lawrence fans. Over the weekend, a GIF surfaced that proves the Oscar winner was clearly Photoshopped for the 2011 issue.
Not only was the star's entire body slimmed down—especially around the hips and waist—but even her face was contoured to look thinner.
In no way is this the first time a magazine has used airbrushing, but in recent years a lot of publications have sworn to cut back on the unrealistic images of the female form. So unsurprisingly this example of old practices has upset quite a lot of people.