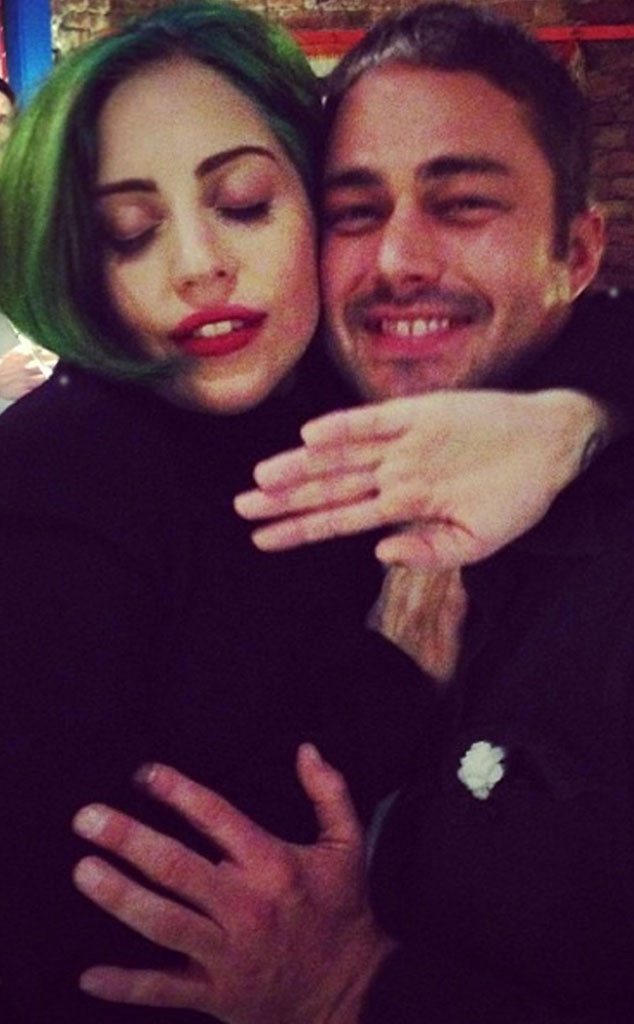 SUPPLIED BY XPOSUREPHOTOS.COM
Lady Gaga's Christmas tree is delicious!
And the festive pop star and boyfriend Taylor Kinney looked like they were very much caught up in the holiday spirit at a London pub Sunday, Dec. 15. Green-haired Gaga, 27, afectionately wrapped an arm around her Chicago Fire love, 32. She closed her eyes in the playful shot, but Taylor's were open as he grinned from ear to ear!
The "Applause" songstress has always put her eccentricities on display—in the form of wigs, meat dresses, fake teeth and everything in between. Her actor beau isn't quite as flamboyant with his fashion, but as Gaga told Ellen DeGeneres last month, Taylor is "a hidden weirdo."