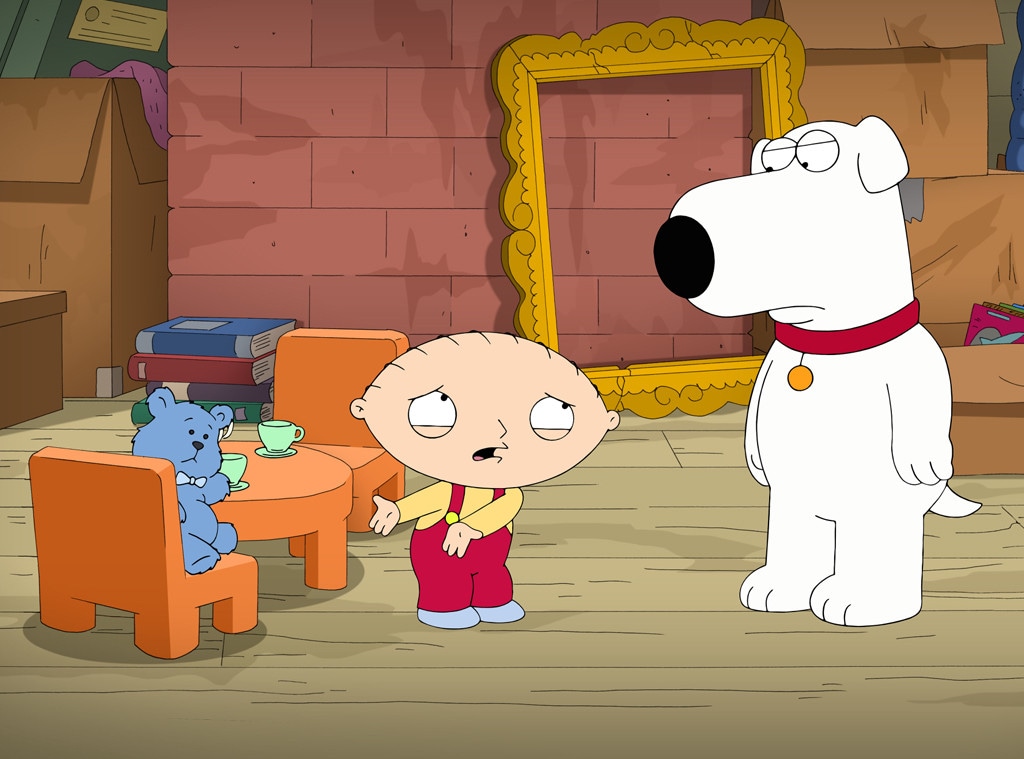 Fox
Spoiler Alert! Do not read the following article if you've yet to watch Sunday night's episode of Family Guy. if you complain about spoilers in the comments, you are the peanut butter stuck on the roof of the TV world's mouth!
Fake out!
Who knew that when Family Guy killed off Brian, the fan favorite dog, that it would inspire such an outcry from fans?!
Brian, who had been in every episode since the pilot over the course of the Fox animated hit's 11-season run, was hit by a car in the Nov. 24 episode, devastating the Griffin family and stunning fans (a petition was even started against his death). Of course, whispers of Brian's resurrection began soon after his death, and tonight's Christmas episode finally revealed Brian's fate once and for all.
He's ba-aaack!
Yes, Brian is back from the dead after being resurrected by Stewie, whose only Christmas wish was to get his best friend back, which is exactly what he did. But how, you may be asking? Time-travel, duh!
After meeting his future self who traveled back in time to help our Stewie, the foul-mouthed tyke also traveled back in time to the day of the accident, saving Brian's life. "You're alive my friend!" he exclaimed. "I couldn't live without you so I came back from the future to save your life." Brian's response? "Thank you for saving my life," he said. "A lot of other families would have just gotten another dog and moved on."
Awww, talk about a Christmas miracle!
E! News chatted exclusively with boss Steve Callaghan after Brian's death, and he said he wasn't worried about any backlash from fans "only because our fans are smart enough and have been loyal to our show for long enough, to know that they can trust us. We always make choices that always work to the greatest benefit of the series."
As  for why they decided to kill off the beloved character, he explained, "This was an idea that got pitched in the writers room and it sort of caught fire, and we thought it could be a fun way to shake things up. As soon as this idea came up, we started talking about what the next couple episodes could be and we got very excited about the way this change will affect the family dynamics and the characters."
Were you shocked by Brian's resurrection? Sound off in the comments!