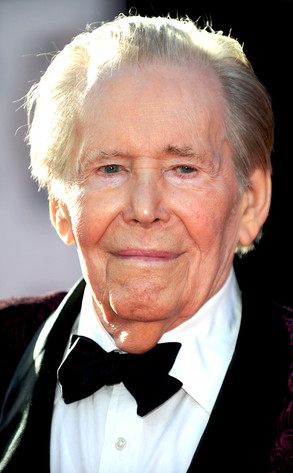 GABRIEL BOUYS/AFP/Getty Images
Peter O'Toole, who starred as T.E. Lawrence in Lawrence of Arabia, died on Saturday, Dec. 14.
He was 81.
"His family are very appreciative and completely overwhelmed by the outpouring of real love and affection being expressed towards him, and to us, during this unhappy time," his daughter Kate said in a statement. "Thank you all, from the bottom of our hearts."
The legendary Irish actor's agent told the BBC that O'Toole passed away at London's Wellington hospital after a long illness, and added he "was one of a kind in the very best sense and a giant in his field."