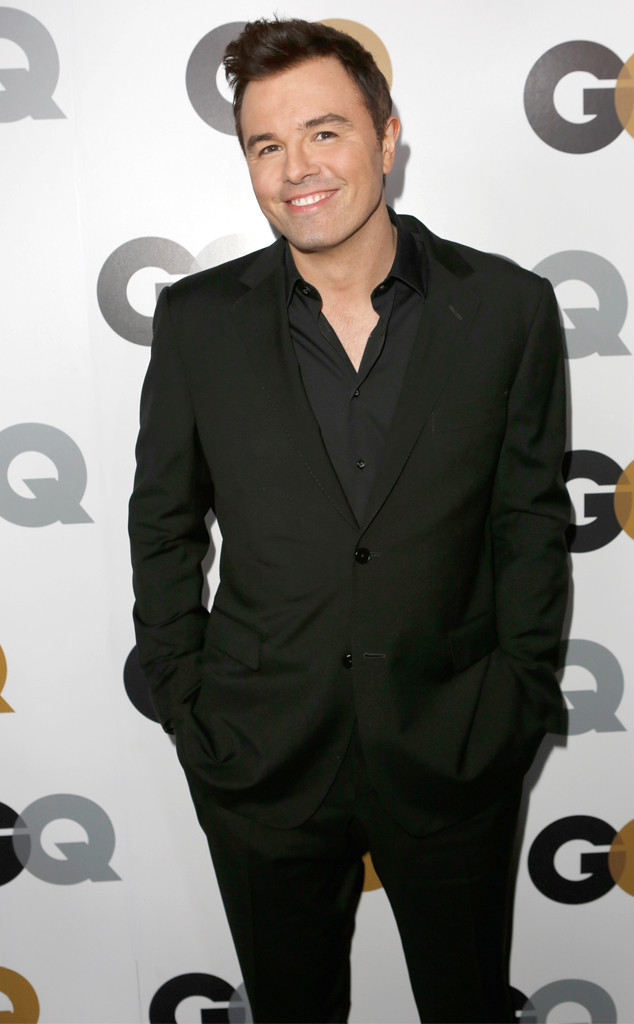 Jeff Vespa/Getty Images For GQ
Seth MacFarlane rang in the holidays with one serious bash last night.
The Family Guy creator had a festive party at his home Friday evening, with plenty of his celeb pals in attendance, including Sean Penn, Charlize Theron, Molly Simms, Nick and Vanessa Lachey, Brittany Snow, Woody Harrelson, Aziz Ansari, Paris Hilton and her boyfriend River Viiperi and Emile Hirsch, a source tells E! News exclusively.
And while they were there, MacFarlane's guests were treated to a vast array of comfort food bites.
"The food was amazing!," a source told E! News. "Smores bar, mac and cheese, grilled cheese and tomato soup, bacon and waffles, tuna tartar, sliders, tater tots and ravioli" were on the menu.